All-Inclusive Silversea New Zealand Discovery & Auckland Escape
Includes an All-Inclusive Luxury Silversea Cruise
Save up to $5,200 per couple | Plus FREE flights, transfers & hotel stay
Get the full experience...
Soak up the sights of Auckland before enjoying an all-inclusive Silversea voyage around the coastal delights of New Zealand.
Auckland, a harbourside city and New Zealand's only true metropolis, is where your fabulous holiday begins. Spend three nights in this spectacular city where you can immerse yourself in its multi-cultural hub of exquisite food and wine, music, art and culture. Head up the city's needle-like Sky Tower and admire breathtaking panoramic views from the country's highest building, seek out the variety of shopping, dining and entertainment opportunities along the sweeping Waitemata Harbour or take to the seas for an unforgettable dolphin and whale-watching cruise.
From here, you'll embark Silver Muse, a ship that redefines ultra-luxury ocean travel. Savour the intimacy of a yacht-like experience, paired with an unrivalled space-to-guest ratio. Spoil your senses with a choice of eight dining venues, embrace personalised butler service and indulge in the serene ambience of the Silver Note Bar.
Cruising north, you'll begin your New Zealand cruise, discovering the country's wealth of stunning natural landscapes, majestic wildlife and charming cities. Highlights include the beautiful Bay of Islands, where you could enjoy a cruise to the legendary Hole in the Rock; the quirky capital of Wellington, Kaikoura – known for its abundance of wildlife and Doubtful and Milford Sounds, where lofty forest-clad mountains are beautifully reflected in the glossy emerald waters. After crossing the Tasman Sea, you'll enjoy an overnight in port in Melbourne, Australia's sporting capital, before disembarking in Sydney.
Package Includes
FREE flights, taxes & transfers
FREE Hotel Stay
FREE 3 night five-star hotel stay at the Stamford Plaza Auckland with breakfast
All-Inclusive Cruise
16 night all-inclusive luxury cruise on board Silver Muse

Pre-paid gratuities and complimentary WI-FI on board
In-suite butler service and fully stocked fridge
All-inclusive alcoholic and non-alcoholic beverages including fine wines and premium spirits whilst on board
Overnight in port in Melbourne
At a glance

Prices from
Panorama Suite
Price based on 31 Jan 2022 departure
Vista Suite
Price based on 31 Jan 2022 departure
Classic Veranda Suite
Price based on 31 Jan 2022 departure
Superior Veranda Suite
Price based on 31 Jan 2022 departure
Here to help
Call to book:
1800 924 450
Opening hours:
AWST: Mon to Fri 7am - 5pm | Sat & Sun 7am - 2pm
Luxury Silversea
Intimate, stylish ships, an all-inclusive basis and in-suite butlers to attend to your every desire – this is what it means to embark on a Silversea cruise. Delicious dining, enchanting enrichment activities and an award-winning spa, Silversea ensure that your happiness is guaranteed from the very first moment you step on board.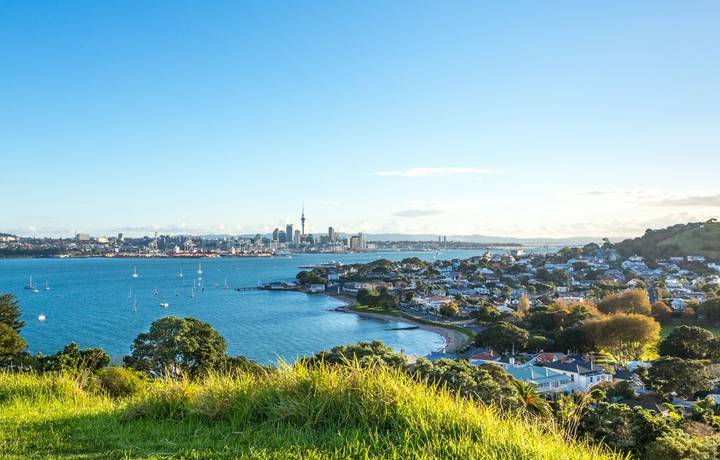 DAY 1 - 3
| 31 - 2 Feb 2022
The lush greenery of Auckland's rolling hills are punctuated by the eyewatering skyline of the city's centre, offering the fascinating contrasts of modern architecture meets natural landscape. Escape to Mount Eden where you'll find the volcanic crater of Maungawhau and savour beguiling views across the city and both harbours, climb One Tree Hill for panoramic views and explore the surrounding Cornwall Park, or pay a visit to the imposing Auckland Museum, a neoclassical temple that dominates the city skyline.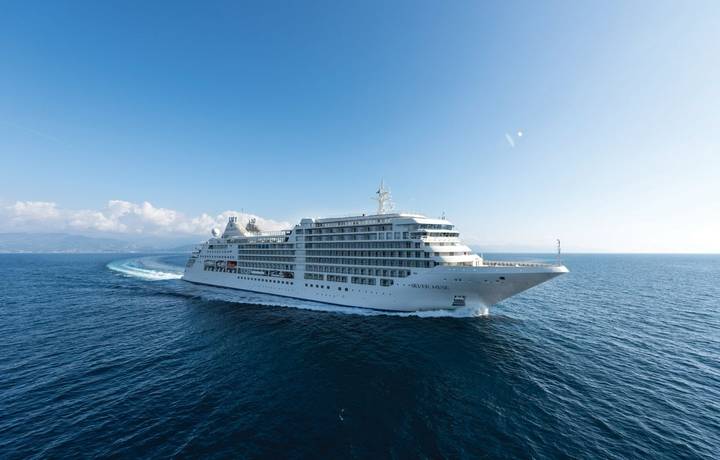 Auckland
- Embark Silver Muse
Today you'll embark Silver Muse for your cruise to Sydney. Choose from eight delicious dining experiences; personalise your suite to the finest detail, including your choice of scent, toiletries and pillow and get to know your personal butler who will keep your fridge stocked with your favourite drinks – cruising with Silversea is simply fabulous.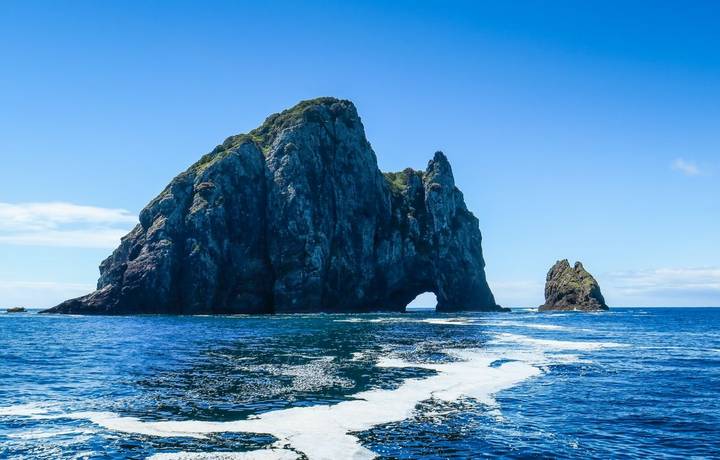 This beguiling bay is one of New Zealand's most popular destinations and with its sparkling waters peppered with paradise islands and unspoilt beaches, it's not hard to see why. Spend some time on one of the beaches, head out on a boat trip to enjoy close encounters with dolphins and whales or relish an excursion to the famous Hole in the Rock. Rising 148 metres out of the ocean, it's an enclave rich in sheer cliffs, lush greenery and has a 16m-high hole that large enough for you to cruise through on a calm day.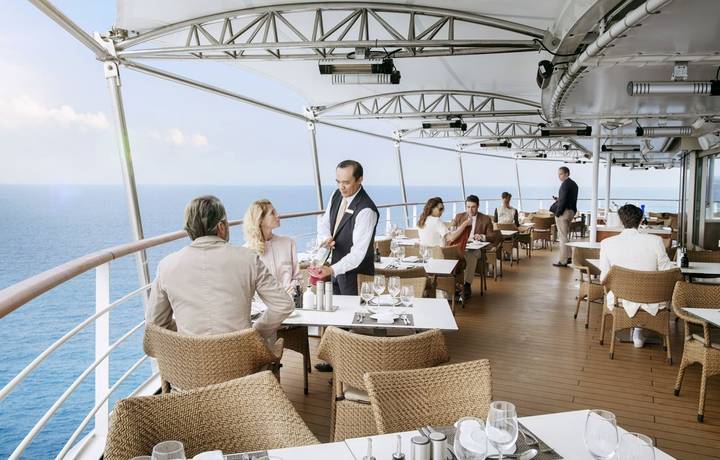 Dining on board Silver Muse is in a class of its own. Enjoy a Japanese lunch of sushi and sashimi at Kaiseki; savour Asian fusion dishes at Indochine where it's not uncommon to find rock lobster and aloo palak on the menu; and head to La Terrazza to finish your evening off with tiramisu, panna cotta or a delicious cheese board.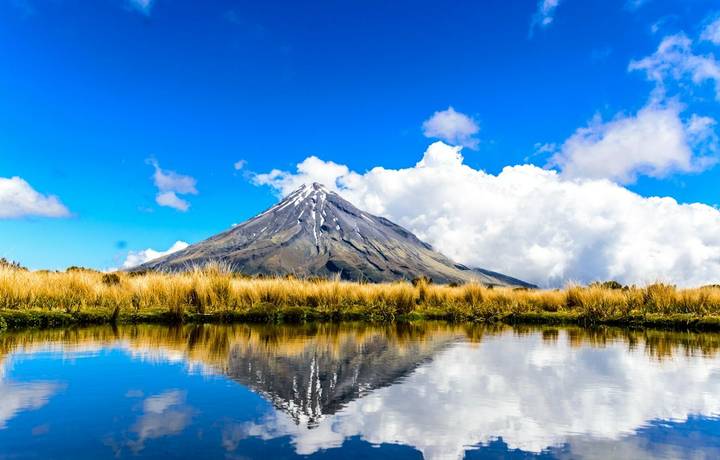 The sprawling city of New Plymouth is known for its sunny climate, art galleries and luscious parks. Nestled on the west coast of New Zealand's North Island, the towering, conical shape of Mount Taranaki provides a dramatic backdrop to the city. Explore this bewildering volcano, with a walk through Egmont National Park. A natural haven boasting magical waterfalls, verdant rainforests and mossy swamps. Lose yourself in Tupare, one of New Zealand's most beautiful and distinctive gardens or enjoy close encounters with the friendly seal colony whilst exploring the Sugar Loaf Island Marine Reserve on a sea kayak.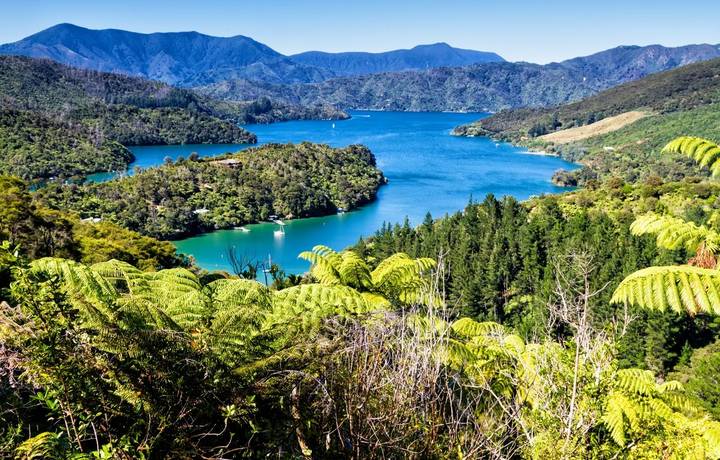 Picton harbour is surrounded by beautiful views, palm tree lined promenades and native bush wildlife. The stunning Marlborough Sounds area can be accessed by boats and offers fishing trips and picturesque secluded bays. Queen Charlotte Sound is ideal for water sports including kayaking, diving, hiking, cycling, fishing or just taking a scenic trip and admiring some of New Zealand's most incredible natural areas. A boat trip around the picturesque harbour offers the opportunity to swim with dolphins.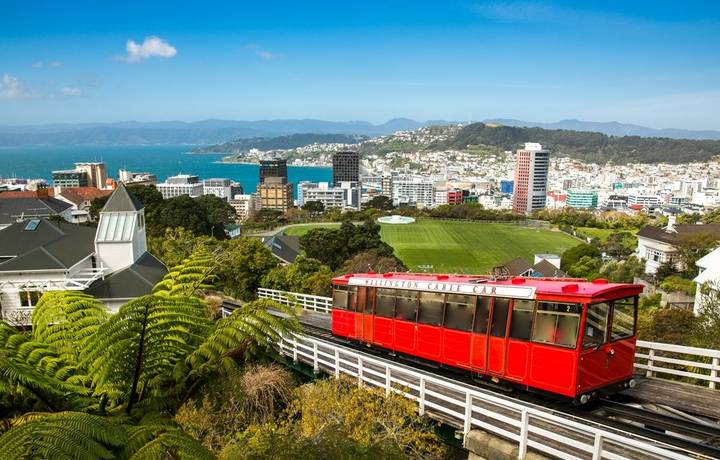 Curving protectively around its harbour with a white lighthouse guarding the bay in the distance, New Zealand's compact capital is a charming city to visit. Head to one of its many museums and art galleries, sample some of the city's celebrated craft beers or embark on the historical Wellington Cable Car, an attraction widely recognised as a symbol of the city. Taking five minutes to reach the top, you'll roll through the landscapes and capture fantastic views of the ocean and sprawling city below.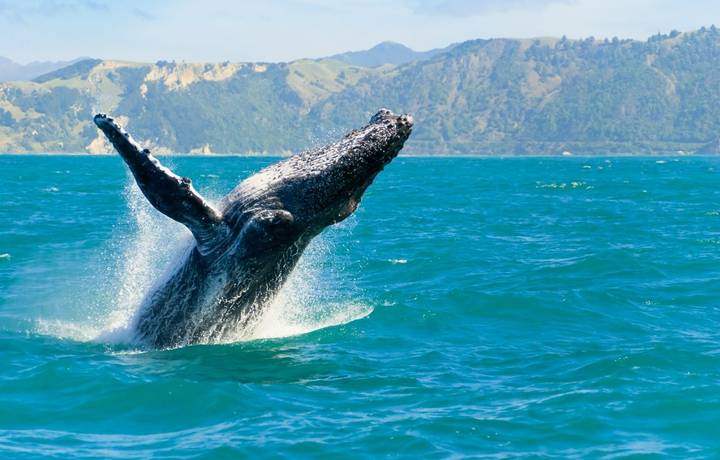 A small coastal town on New Zealand's South Island, Kaikoura is known for its abundance of wildlife and its sperm whale population. Spend time in captivating landscapes and savour unforgettable experiences with the region's majestic wildlife. Snorkel in emerald waters with playful seals, breathe in crisp sea air and drink in the spectacular views of coastal landscapes during a hike of the Kaikoura Peninsula Walkway or head out in a boat, on the ink-blue waters and seek out the astounding views of whales in their natural habitat, gently cresting the waves.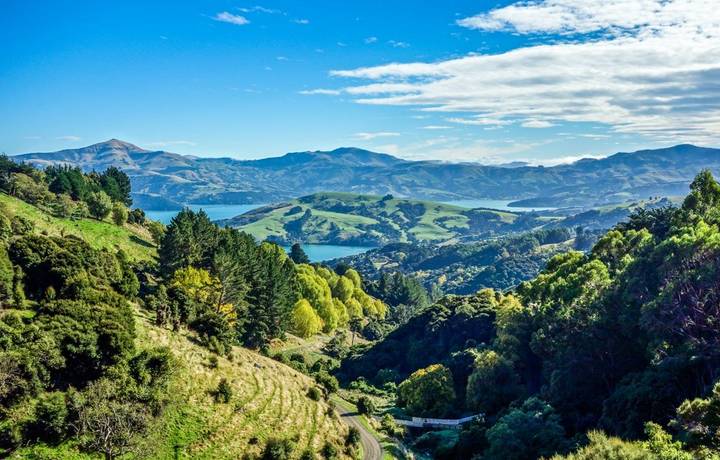 Akaroa is a historic French and British village situated in the heart of an ancient volcano. Set against a stunning backdrop of green hills and rolling countryside, it's a beautiful location. The village offers colonial architecture, craft stores, cafés and many activities. Visit Flea Bay where you'll find a large penguin colony, you might even catch a glimpse of a Maui dolphin, the world's smallest and rarest known subspecies of dolphin. Kayaks and harbour tours are on offer for those wanting to get closer to the wildlife surrounding Akaroa's waters.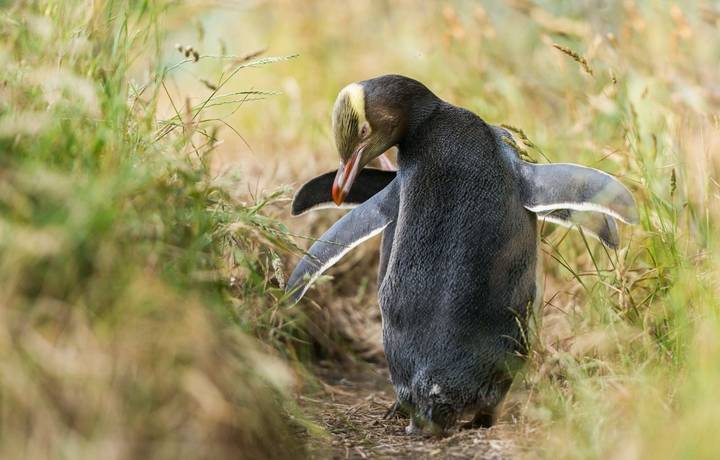 A warm welcome awaits in Dunedin, where the locals are so proud of their Scottish heritage that they even have their own tartan. Don't miss the themed gardens at Larnach Castle, including the Serpentine Walk, the Alice Lawn and a native plant trail; a true botanist's dream. Dunedin is also a gateway to the beautiful Otago Peninsula, criss-crossed with hiking and cycling trails that reward you with sightings of albatross, sea lions and rare penguins.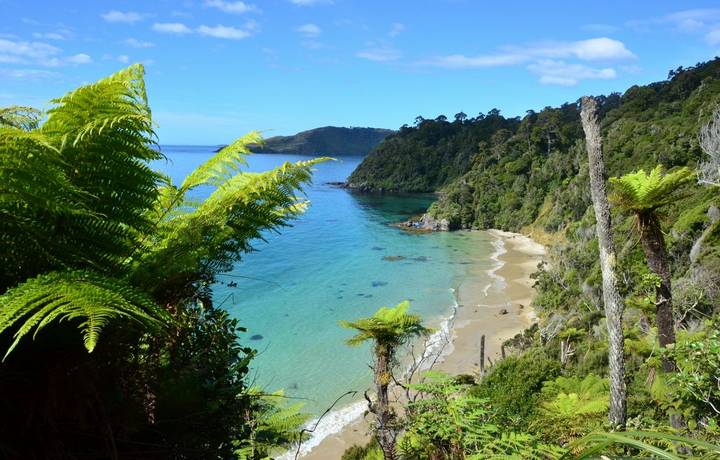 Enjoy a slower pace of life on the paradise island of Stewart Island. A destination in rhythm with the sea and balanced with the natural beauty of bush and beaches. The striking natural world of this remarkable destination has created the formation of the Raikura National Park, comprising 85% of the island. Escape into the wilderness of Ulva Island, savour a guided walk through the lush forest and keep a lookout for colourful native birds or paddle through the porcelain-blue waters on a kayak and drink in your serene surroundings.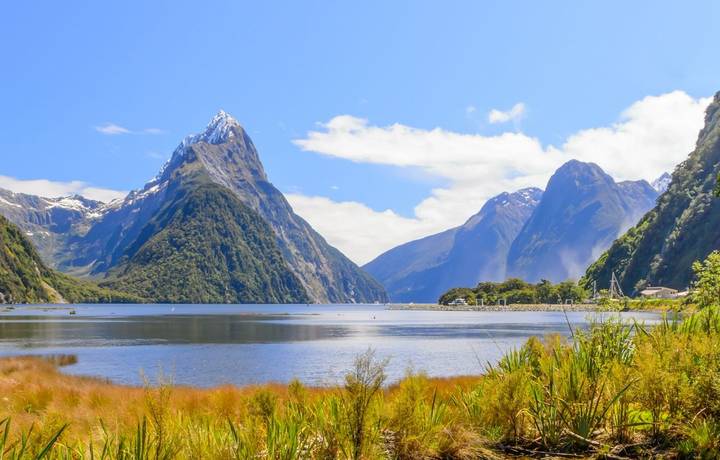 Milford Sound (Scenic Cruising)
Today absorb the serenity of Doubtful Sound, the heart of Fiordland National Park. With steep forested cliffsides and thin waterfalls tumbling into the lakes like strips of wispy lace, you'll fall in love with the epitome of New Zealand's beautiful and wild landscape. You'll also cruise Milford Sound – where you could spot a Little Blue penguin or two as you sail past breathtaking scenery where waterfalls plummet down sheer cliffs into still, deep waters.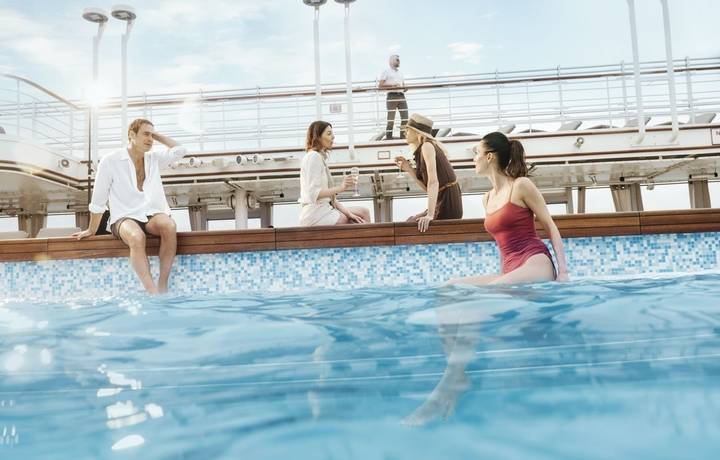 DAY 15 - 16
| 14 - 15 Feb 2022
Days at sea on board Silver Muse can be just as enriching and fulfilling as those spent exploring new destinations. During the day learn how to make your favourite cocktail poolside, relax around the pool or compete in a shuffleboard tournament, before evenings of dancing and musical shows.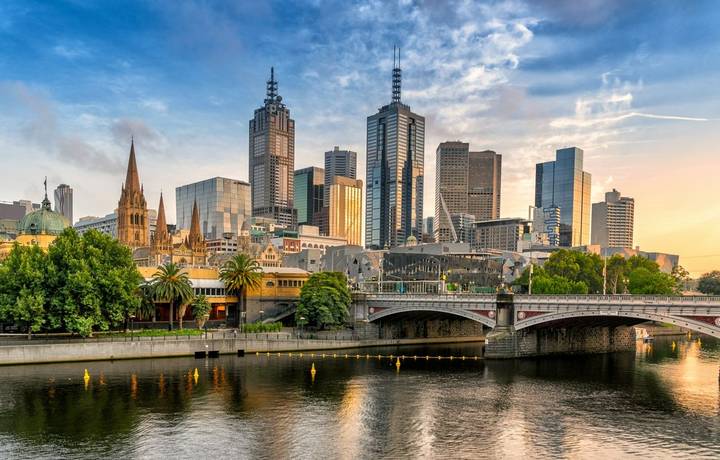 Melbourne, Australia's most populous city after Sydney, is famous for its markets, where you'll find everything from local produce to arts and crafts and vintage fashion. The inner city's leafy areas have a European feel, alongside New York-style 1950s art deco high-rises. The National Gallery of Victoria is the country's oldest and largest public art museum, but you don't need to go far to see art in this vibrant city because its streets, arcades and bustling laneways are full of it.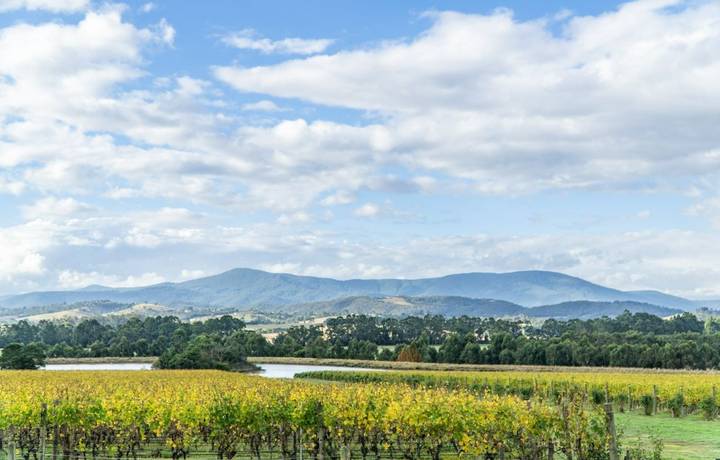 Melbourne is famous for its markets, where you'll find everything from local produce to arts and crafts and vintage fashion. Soak up the atmosphere of the Queen Victoria Market, the largest open-air market in the Southern Hemisphere. Sample some local produce from one of the many food stalls. Head to Yarra Valley, where you could enjoy a kayak journey through the emerald waters and savour world-class wine or admire the 82 iconic brightly coloured wooden beach huts in Brighton. From here, you'll have incredible views of Port Philip Bay and towards the mesmerising city skyline.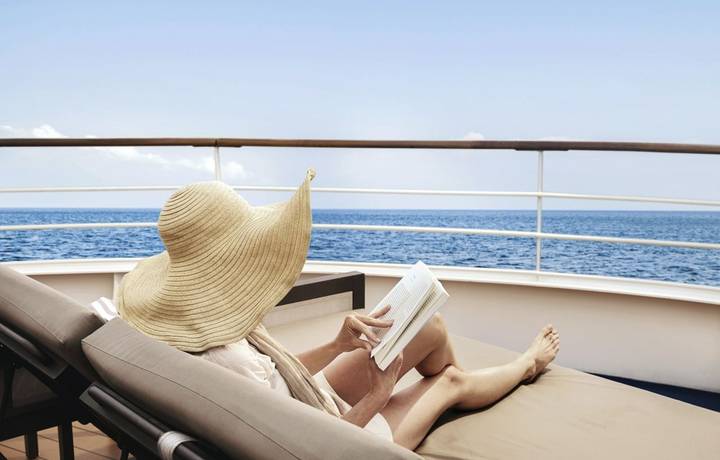 Days at sea are the perfect opportunity to relax, unwind and balance out the busy days spent exploring shore side. Enjoy complimentary cocktails, live music and engaging conversation with new friends at the Dolce Vita or gaze out at the vista from the Panorama Lounge - the perfect place to take afternoon tea listen to the pianist and watch the sun set.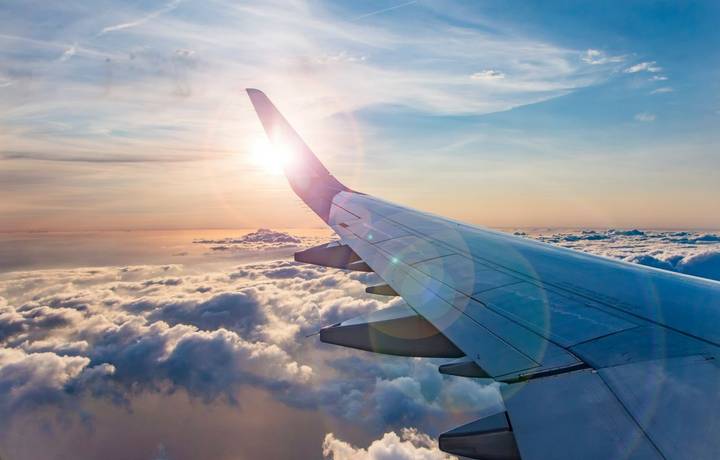 Sydney
- Disembark Silver Muse
Today you'll disembark in cosmopolitan Sydney and transfer to the airport for your flight home.
regional flights available at a supplement
Departing
Departing
31 January 2022
Classic Veranda Suite
Classic Veranda Suite
$12,499
Superior Veranda Suite
Superior Veranda Suite
$12,999
Departing
Departing
31 January 2022
Classic Veranda Suite
Classic Veranda Suite
$12,499
Superior Veranda Suite
Superior Veranda Suite
$12,999
Departing
Departing
31 January 2022
Classic Veranda Suite
Classic Veranda Suite
$12,499
Superior Veranda Suite
Superior Veranda Suite
$12,999
Departing
Departing
31 January 2022
Classic Veranda Suite
Classic Veranda Suite
$12,499
Superior Veranda Suite
Superior Veranda Suite
$12,999
Departing
Departing
31 January 2022
Classic Veranda Suite
Classic Veranda Suite
$12,499
Superior Veranda Suite
Superior Veranda Suite
$12,999
CALL TO BOOK:
1800 924 450
HOLIDAY CODE:
CRU2264