Circumnavigate Australia: Luxury Christmas & New Year Voyage
Includes a 35 night luxury voyage over Christmas and New Year
Get the full experience...
Embark Regatta, Oceania's superb flagship, in Sydney and immerse yourself in its luxurious surroundings for a festive voyage to remember. Regatta offers an intimate experience unlike most ocean-going ships, as well as first-class amenities and an array of mouth-watering dining options. You'll first call at Brisbane for an overnight in port. For breathtaking aerial views, board a capsule on the 60-feet-tall Wheel of Brisbane, a Ferris Wheel located near the entrance of South Bank Parklands.
After calling at Townsville, you'll arrive in Cairns, gateway to the spectacular Great Barrier Reef. Explore the colourful marine life of this natural wonder on an off-shore excursion or head inland to the Daintree Rainforest. Thursday Island then awaits, with its old fort and the fascinating indigenous culture of the Torres Strait Islanders.
At Darwin, visit one of the surrounding national parks or take a sunset voyage, after which you'll head for Komodo in Indonesia, synonymous with the Komodo dragon, the world's largest living lizard. Arriving on the island of Bali, delve into its man-made and natural treasures, from ancient Hindu temples to forest-clad mountains teeming with wildlife.
Returning to the Australian coast, explore Exmouth, a snorkelling hotspot in an area of rugged beauty, as well as Geraldton, home to the striking Pink Lake. You'll then arrive in the remote city of Perth for an overnight in port – time to explore the Swan River, historic Fremantle and the numerous cultural attractions and eye-catching public art.
Other highlights around the west and south coasts include the tourist hotspot, Busselton, where you'll spend a memorable Christmas Day, Adelaide, known for its elegant churches and sprawling parks, and cosmopolitan Melbourne. The latter is known for its art deco gems, Victorian arcades and quirky shops.
Reaching Tasmania, you'll get your first taste of this island at Burnie, known for its artisanal products such as whisky and cheese. Hobart, the capital, has a charming old-world demeanour with numerous heritage-listed buildings, while Port Arthur was once a notorious penal colony. Visit the fascinating open-air museum to learn how British convicts once served their sentences in the harshest of conditions, before you finally return to Sydney.
Package Includes
All flights, taxes & transfers
Hotel Stay
2 night four-star hotel stay in Sydney with breakfast
Voyage
35 night luxury voyage on board Regatta with all meals and entertainment
FREE gratuities
Choose one FREE offer from the following when booking ANY cabin

House Select Beverage package including champagne, wine and beer by the glass during lunch and dinner
$800 on board credit per cabin
Your choice of 8 shore excursions
At a glance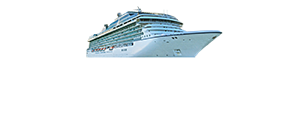 Prices from
Inside
Price based on 01 Dec 2021 departure
Ocean View
Price based on 01 Dec 2021 departure
Here to help
Call to book:
1800 924 450
Opening hours:
AWST: Mon to Fri 7am - 5pm | Sat & Sun 7am - 2pm
Oceania Cruises
As part of your Christmas voyage holiday, you'll enjoy free gratuities as well as a choice of three fantastic offers when you book any cabin. Maybe you'll opt for the House Select Beverage package which includes champagne, wine and beer by the glass at lunch and dinner. Or you could opt for the $800 free onboard credit per cabin. Or maybe you'll choose eight shore excursions to get the most out of the destinations on you visit on this festive-flavoured voyage.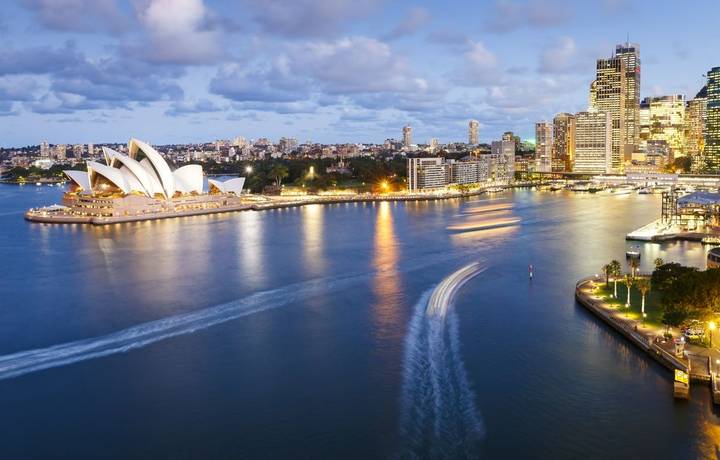 Australia's largest and most cosmopolitan city might be best known for globally recognised landmarks including the harbour bridge and opera house, but it also offers a feast of cultural treats, from first-class museums and galleries to boutique pint-sized cinemas showing cult classics. Why not get the adrenalin flowing by taking the dizzying 360-degree Sky Tour around Sydney Tower's outdoor platform, or delve into the acclaimed food scene, from gourmet street stalls to innovative fine dining.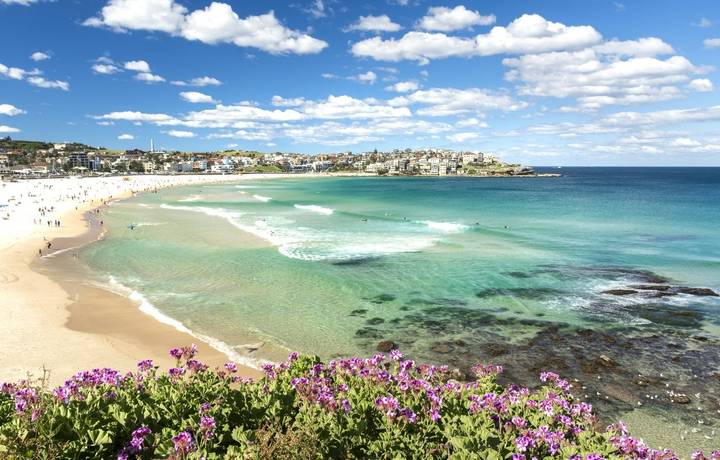 Enjoy a walk along Sydney's iconic Bondi Beach and watch surfers crest the waves. Embrace the city's cultural heritage and seek out the aboriginal rock carvings near Mackenzies Point, or tour The Rocks district for artisanal products and independent breweries and cafes. To escape the bustle, find tranquillity in the leafy surroundings of the Royal Botanic Gardens, one of Sydney's most popular attractions which features curious sculptures, pavilions and ponds teeming with waterfowl.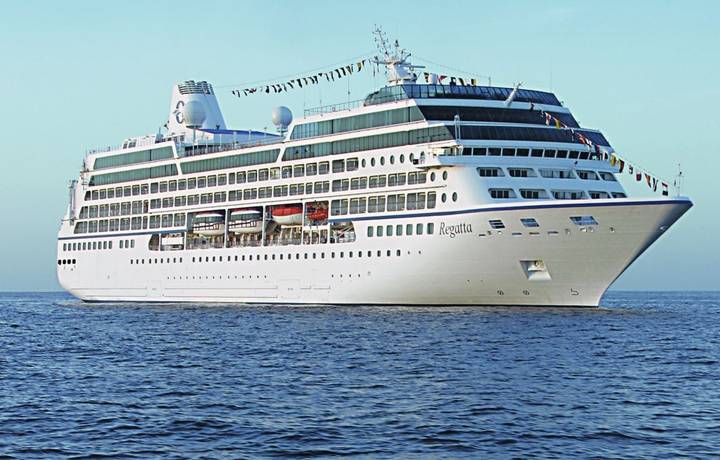 Sydney
- Embark Oceania Regatta
Sleek and beautifully elegant, Oceania's Regatta is the flagship of the fleet. Everywhere you turn, you'll witness the refined touches of nautical charm, from the polished teak to neo-classical furnishings. With just 684 guests to 400 professionally trained staff, expect excellent attention to detail and service. This incredible ship offers every luxury you may expect on board one of Oceania's finest ships including four unique restaurants, a lavish spa, eight lounges and bars and a remarkable library.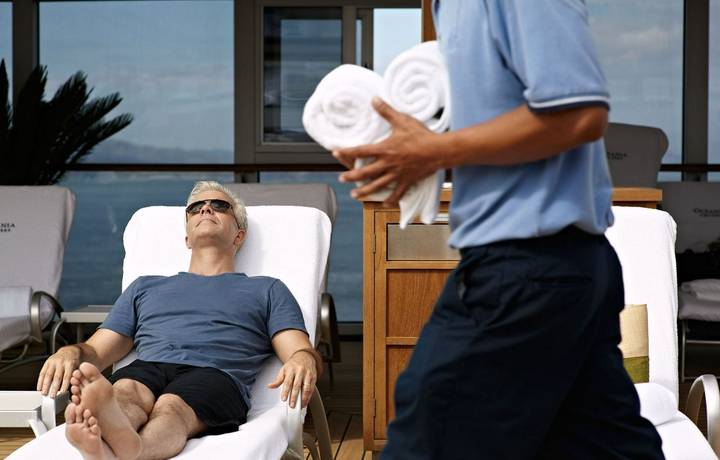 Get into the laid-back rhythm of life on the waves and explore the ship's many amenities, from lounging on deck to the fun sports facilities where you can play a round of mini-golf, try shuffleboarding or take a brisk walk on the fitness track. Despite its intimacy and modest dimensions, Regatta has plenty of space where you can stay active or find pure escapism and relaxation while being looked after by the every-attentive staff.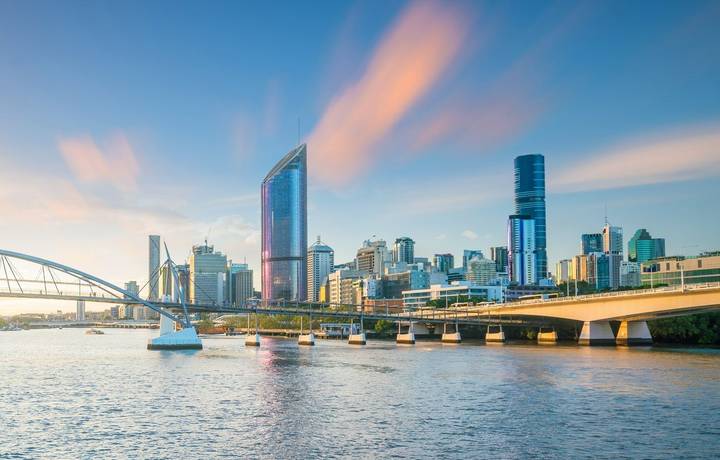 Australia's third most populous city, Brisbane is known as the Sunshine State. Here you'll find sculptures, murals and mosaics peeking out from the streets, while unusual buildings like the Queensland Performing Arts Centre enhance the atmosphere of creative vibrancy. Enjoy a waterside lunch alongside Brisbane River, or visit the Lone Pine Koala Sanctuary where, besides these cute marsupials, you can see kangaroos, platypuses, wombats and more.
Enjoy a second day in Brisbane by exploring its meandering river, lined with malls, plazas, man-made beaches, water parks, botanical gardens and wildlife parks. There's also a Ferris wheel that offers great aerial views. The atmosphere here is relaxed with nearby Gold Coast and Surfer's Paradise being a top location for water sports and some of Australia's best beaches. Brisbane even boasts its own colourful Hollywood-style sign – a popular landmark for photos.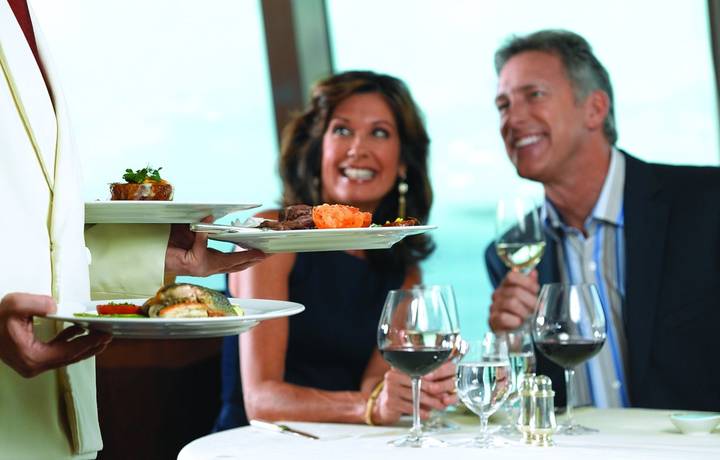 You'll find that service is one of the stand-out features of an Oceania voyage. Professionally trained, courteous staff remember your personal preferences and there are 400 of them to take care of the needs of just 684 guests. At restaurants, dishes are created by chefs at the last minute, just for you, and you're encouraged to follow your own schedule for a more flexible, stress-free holiday.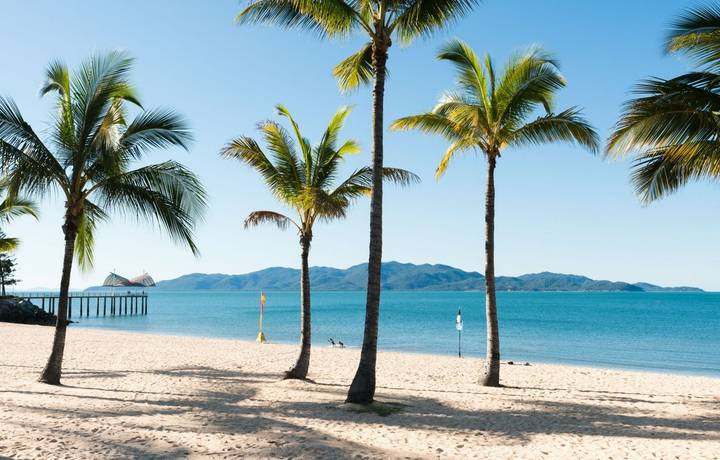 This pleasant northeast coast city is considered the unofficial capital of North Queensland by its residents and is adjacent to the central part of the Great Barrier Reef. It's blessed with an intriguing blend of powdery beaches and other natural attractions. At almost a thousand feet above sea level, Castle Hill, a granite monolith, dominates the city skyline and offers superb views from several vantage points. Down at ground level, walk along the delightful Ross River and visit the Billabong Sanctuary with its crocodiles and koalas.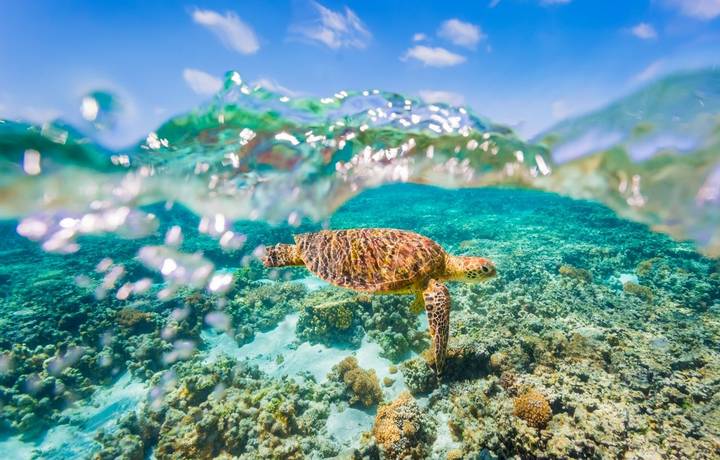 A magnificent utopia, Cairns is home to the World Heritage Rainforests and the remarkable Great Barrier Reef. Spend some time in the wilderness of the Daintree Rainforest, one of the most diverse examples of Mother Nature's work in the world or, take a stroll through the exotic Botanic Gardens. You could also embark on an excursion and travel by catamaran to a pontoon atop the world's finest marine habitat. Swim amongst the kaleidoscopic shoals of fish and explore the coral-coated sea bed, or take a semi-submersible vessel or glass-bottom boat to see the abundant marine riches.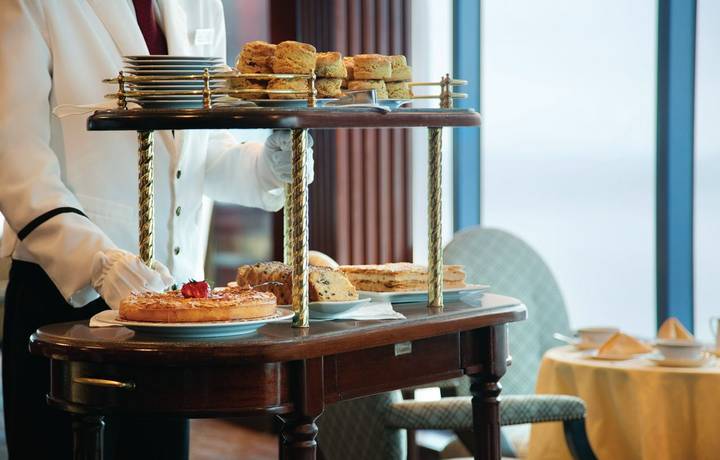 However you spend your days at sea, don't miss high tea in Horizons Lounge which is held each day at four o'clock. Afternoon tea is a cherished institution all across the globe and is a time-honoured tradition on board the ships of Oceania Cruises. Savour the sounds of a live strong quartet playing the background as you tuck into an irresistible display of fresh finger sandwiches, colourful petits fours, delectable desserts and crumbly scones with clotted cream.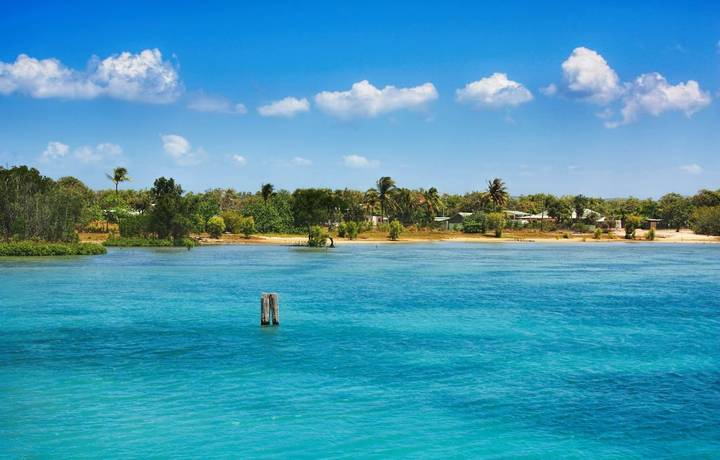 Lying in the Torres Strait between Australia and New Guinea, this tiny island has a population of just 2,600 people, many of whom are Torres Strait islanders, who speak their own languages as well as English. Stroll the quiet, modest streets of the island and take in notable local landmarks that include a number of heritage-listed sites. These include Green Hill Fort, a 19th-century coastal fortification, and Our Lady of the Sacred Heart – a timber church built by French and Italian priests.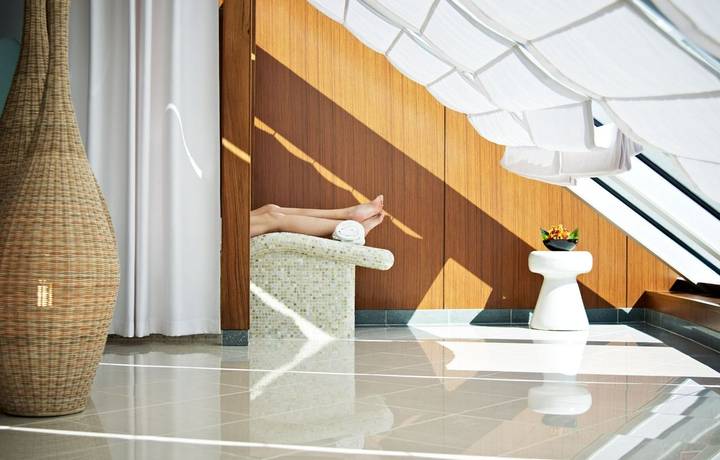 As you journey to a number of alluring port destinations on your voyage, why not also enjoy a journey on the path to wellness with a day in the Aquamar Spa + Vitality Center. Offering a holistic approach to well-being this exquisite spa presents a wide array of programs, services and experiences to help you unwind, revitalise and rejuvenate. Indulge in a sumptuous treatment, from massages to facials; immerse yourself in a tranquil thalassotherapy pool or enjoy a wellness presentation and enrichment lectures on how to take better care of you.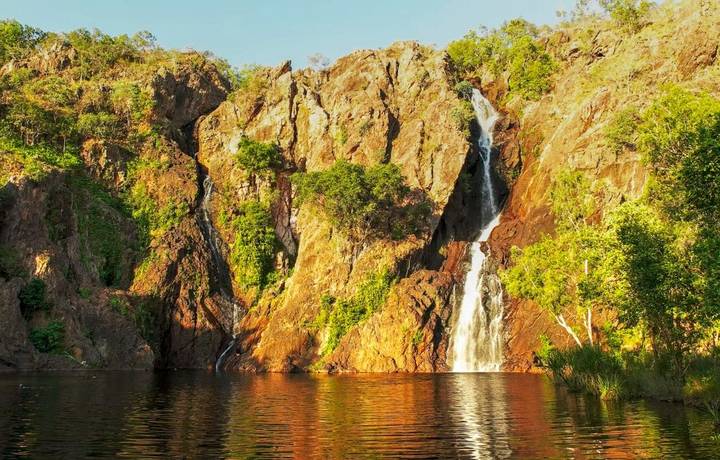 This whole area on the north coast is rich in indigenous culture and unique natural landscapes. Venture outside the compact city centre to one of the two National Parks nearby. Kakadu National Park is Australia's biggest national park where you can see Aboriginal rock art dating back 20,000 years. At Litchfield National Park, discover waterfalls cascading down sheer cliff faces and swim in crystal clear waterholes.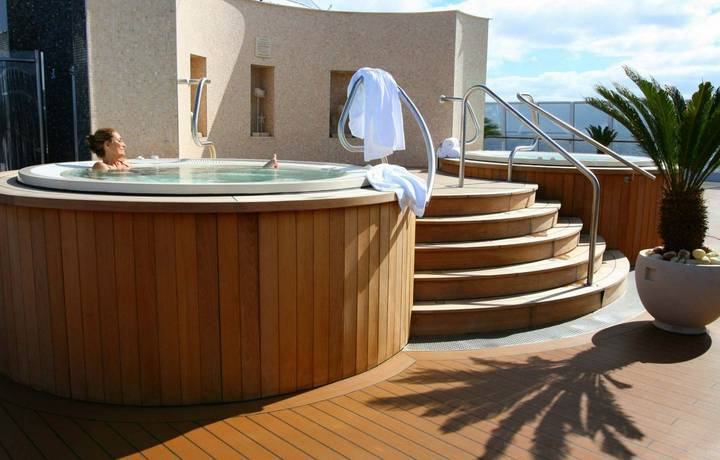 A day at sea offers up the perfect opportunity to spend some more time exploring the delights of this remarkable vessel. Head up to the top deck where the sun soaks the polished wooden floorboards and enjoy a dip in the large pool, read a chapter or two from one of the comfortable sun loungers as the sun warms your skin or feel any tension slip away as you enjoy some peace in one of the three whirlpool spas.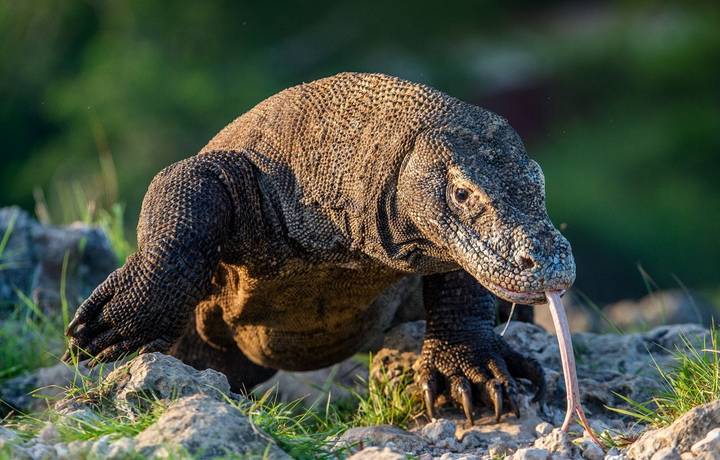 You'll sail on to Komodo Island, the land of the famous Komodo dragon, the largest and oldest lizard in the world. This beautiful nature reserve of steep hillsides is full of other rare species and the surrounding crystal-clear waters are home to dolphins, sharks and manta rays – as well as pristine coral reefs. There's also a rare pink-hued beach, one of just seven worldwide.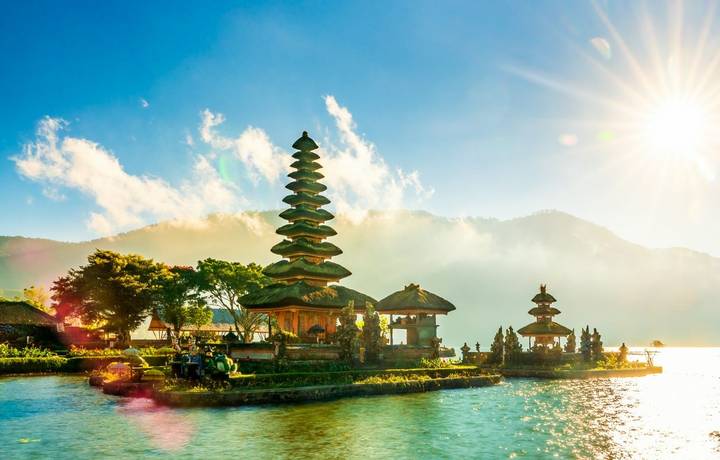 You'll be enchanted by the natural attractions of Bali, a magical island filled with lush jungle, ancient Hindu temples, volcanic peaks and black-sand beaches. Watch a mesmerising traditional Balinese dance performance accompanied by the traditional percussive music – known as 'gamelan' - and head to the Besaki Temple on the slopes of Mount Agung where you can gaze over the surrounding landscape in awe. Bali certainly lives up to its name as the 'Island of the Gods'.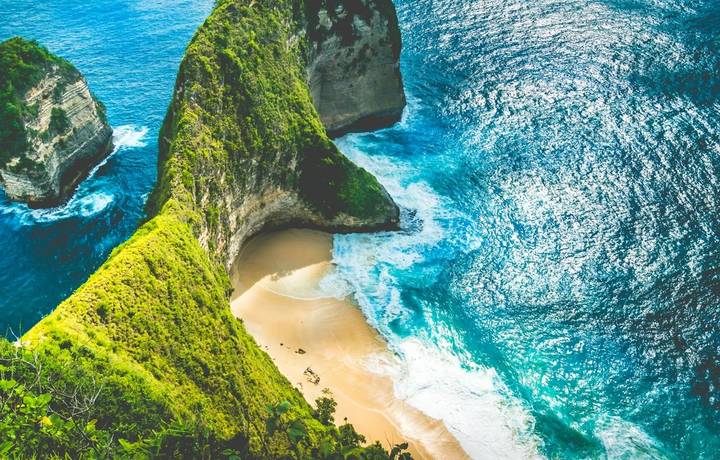 Bali's sunsets are legendary, together with surreal skies mottled with purple and fiery shades of orange. Add this to volcanoes, forests filled with ancient stone deities, and endless rice fields and you get an ambience that makes this island one of the most photogenic in South East Asia. Head to the lively beach at Kuta, near the capital Denpasar, if you fancy bar-hopping, while there are plenty of bays and coves to provide a few hours of blissful tranquillity.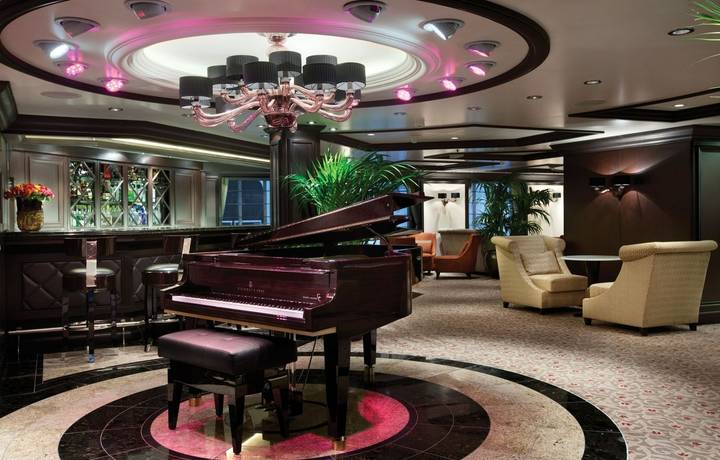 DAY 18 - 19
| 18 - 19 Dec 2021
Make new friends over cocktails to a melodious background of live piano music, savour a spectacular production show, or head to Horizons for a night on the tiles. The entertainment on Regatta covers a wide spectrum of tastes. Nostalgic or contemporary, classical or even with a touch of Las Vegas dazzle – enjoy something different every night.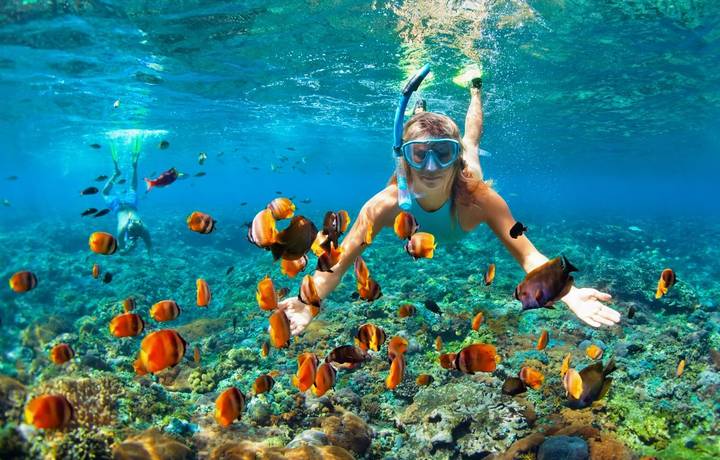 Once a communication base for the US Navy, Exmouth is now a popular ship stop on the rugged west coast and the gateway to the nearby Cape Range National Park. Here you'll find several gorges, popular diving spots and picturesque bays. Whale sharks can regularly be found off the coast and these magnificent marine animals can be seen up close on a snorkelling trip. From November till March the coast is also an important nesting ground for loggerhead turtles.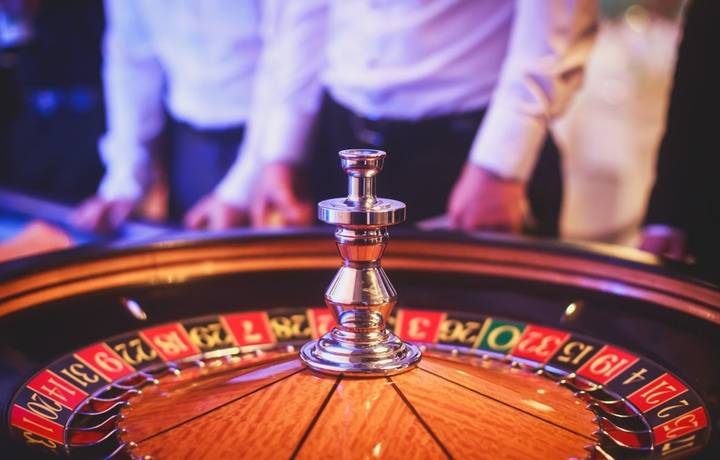 Casinos are a fun way to spend a few hours at sea, with everything from classic card games to Las Vegas-style slot machines. Use your personal key card for cashless wagering and earn points every time you play to claim on-board perks and privileges. And if you're unfamiliar with the intricacies of the games, you can enjoy free lessons from the knowledgeable staff.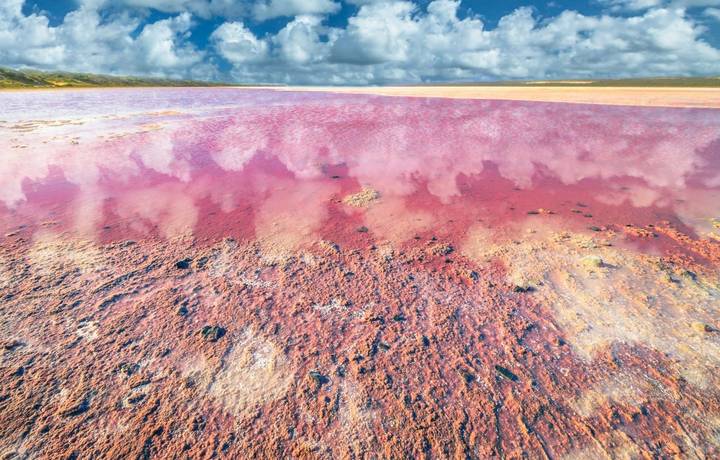 Blessed with consistent summer breezes, Geraldton has been tagged the windsurfing capital of Australia, while a range of other water sports are also hugely popular along its many beaches. Champion Beach is the closest to the town itself, which is also home to spacious green areas and an impressive memorial to the HMAS Sydney, which was sunk of Shark Bay during World War II. You could even visit the spectacular Pink Lake at nearby Port Gregory.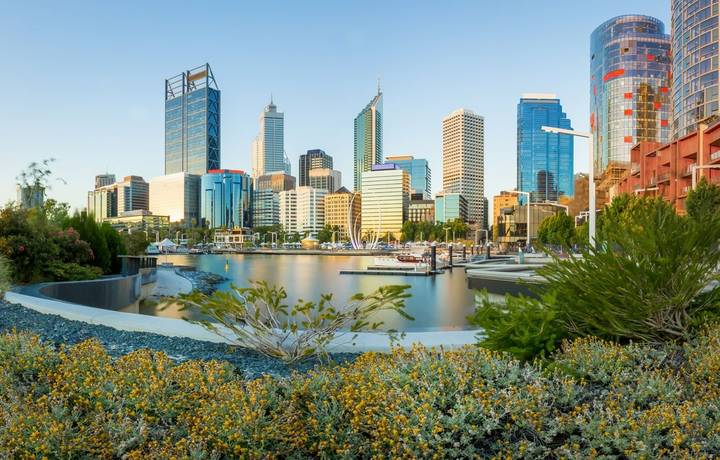 With an overnight in port, enjoy some time at leisure to explore the most isolated city in the world. Perth effortlessly blends chic new bars and restaurants with the natural beauty of the surrounding landscapes of Kings Park and Swan Valley. Wander amongst the beautiful blooms of the Botanic Gardens, admire the views from atop the Bell Tower, or escape to historic Fremantle Bay. Explore Swan River on a gondola ride, savour fantastic food and take a stroll along Public Art Walk in search of the remarkable Spanda sculpture.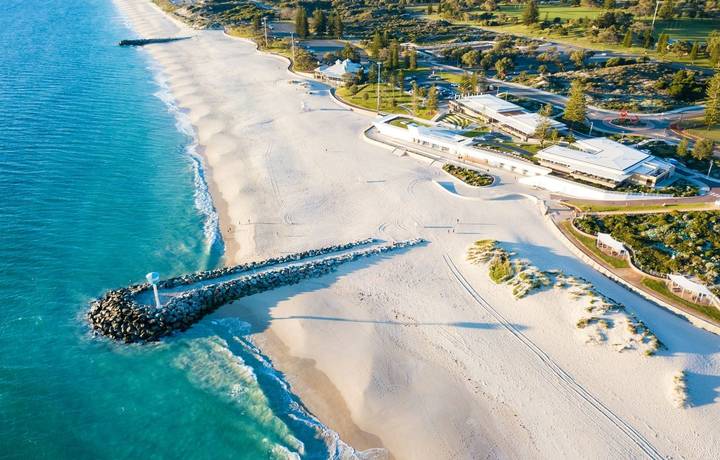 Arriving in Perth on Christmas Eve, why not explore this fabulous city via the 48-hour Hop-On-Hop-Off bus experience? It's a great way to see the city without missing its main attractions. Discover nearby Fremantle, known for its once-notorious prison and seek out the botanical beauty of Kings Park or head up the Bell Tower for dramatic views. Perth also has a wealth of gorgeous beaches lapped by the azure waters of the Indian Ocean.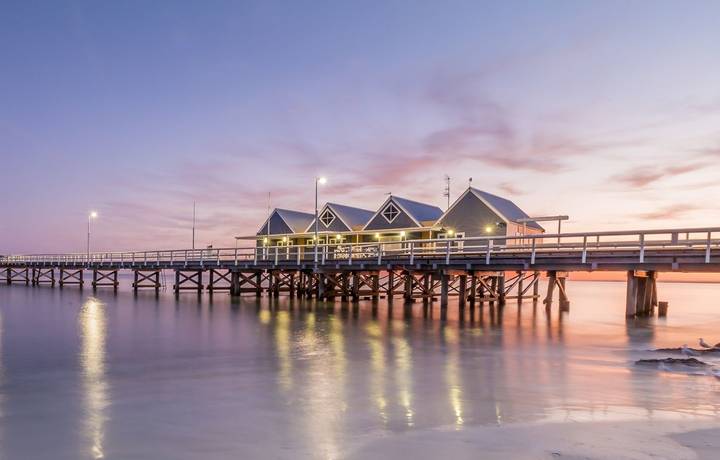 You'll spend Christmas Day in Busselton, home to the longest timber jetty in the southern hemisphere and the gateway to Margaret River. While here you could take a wine tour and sample some of the award-winning Shiraz at one of the 200 or so vineyards, try your hand at surfing at the Margaret River Mouth, or visit the Boranup Karri Forest. Further spectacular natural beauty awaits in Mammoth Cave, where ancient fossilised remains embedded in the limestone walls.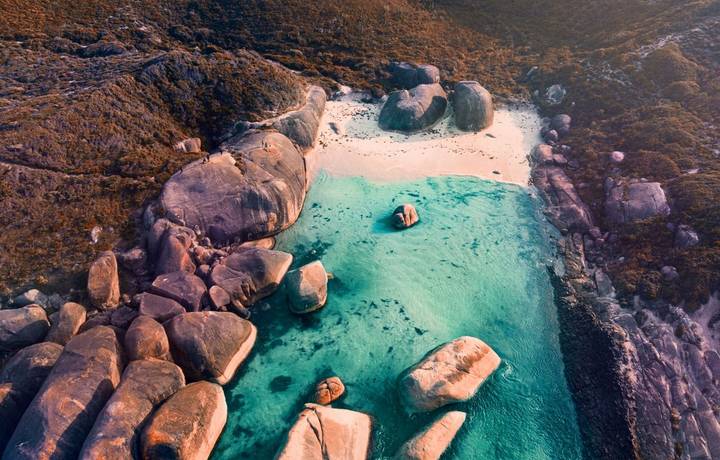 Albany's family-friendly beaches sit on a breathtakingly beautiful rugged coastline with soft white sands, turquoise waters and gentle waves. There's plenty of history here too as this is where the first European settlers landed in Western Australia and many colonial buildings still stand today. Albany's fascinating museums include the National Anzac Centre and the Whaling Station Museum.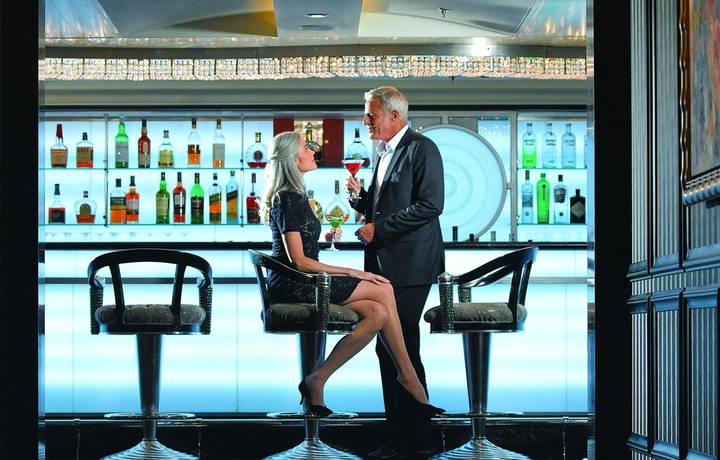 DAY 27 - 28
| 27 - 28 Dec 2021
From the refined gentleman's club ambience of Martinis to the opulence of the Grand Bar, a range of diverse venues will enliven your days at sea. Relax to jazz ensembles and watch the polished performances of talented comedians and magicians. And you don't even have to stray far from the swimming pool to enjoy the menu of cocktails and other beverages on offer as the Waves Bar is just steps away from the water.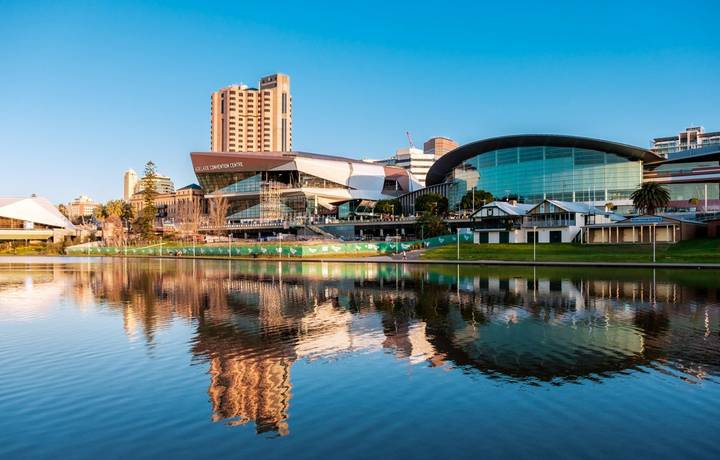 Once known as the City of Churches, Adelaide is now something of a global party town, while the many vineyards that surround it mean it's also a world-renowned wine-making region. Compact in size and with a number of major cultural and entertainment venues as well as 29 large public parks, it regularly ranks among the world's most liveable cities. Don't be surprised to find some kind of cultural festival happening while you're in town.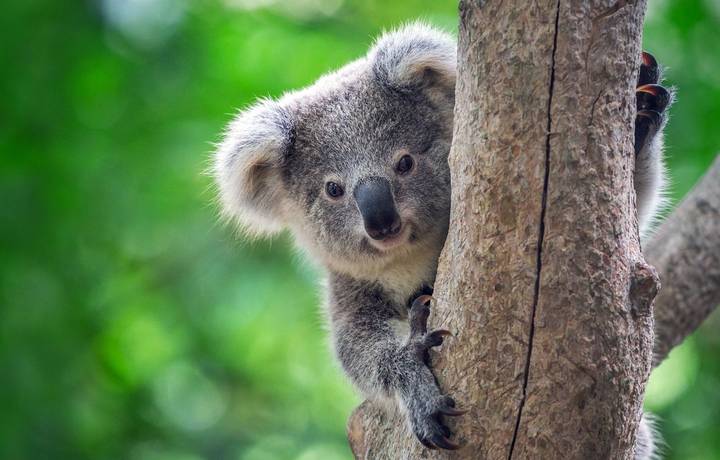 Kangaroo Island defies all expectations with over a third of the island dedicated to protected nature reserves. Although named after the national animal, it is also home to plenty of other wildlife such as sea lions, koalas and, to the west of the island, penguin colonies. The island is renowned for its honey industry, producing some of the country's finest, while there are also two old lighthouses, one of which is the oldest in South Australia.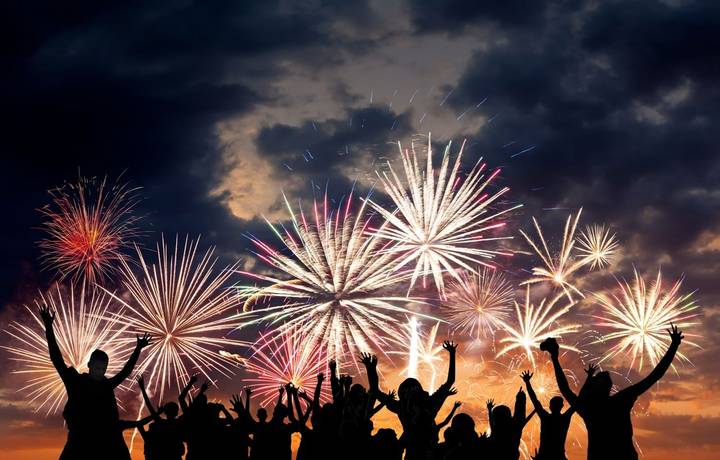 Portland, where you'll celebrate New Year's Eve, was only granted city status as recently as 1985 despite being one of the oldest settlements in the state of Victoria. Call in at the Portland Maritime Museum to see one of the world's oldest remaining lifeboat and a real whale skeleton, or take a scenic tram ride around the he natural wetlands of Fawthrop Lagoon Park, cliff tops and botanic gardens. Portland is also home to a flourishing arts scene, attracting numerous painters, sculptors, photographers and writers.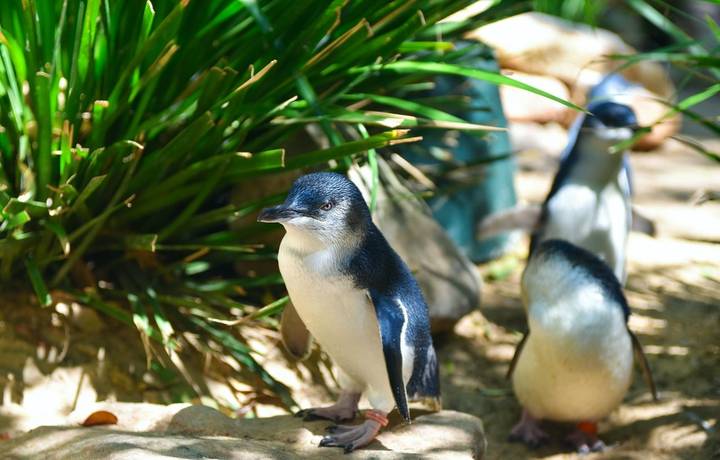 Phillip Island's claim to fame is that it was once the home of the Australian Grand Prix until it was shifted to nearby Melbourne. The track remains, however, and now hosts other motor sport events. The Penguin Parade at Phillip Island Nature Park, in which penguins come ashore in groups, is one of the most popular attractions here, while it's also a prime whale-watching spot, with dolphins and hump-back whales to be found in the local waters.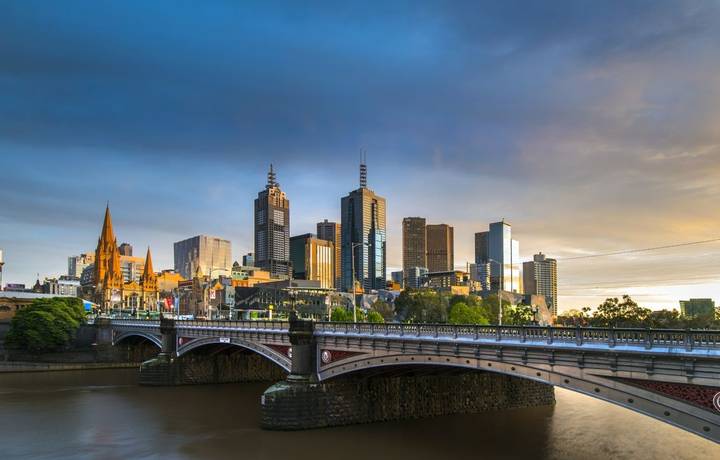 Melbourne is Australia's second most populous city and its cultural capital, hosting a plethora of museums, art galleries, music festivals and world heritage sites. Flowing through its distinctive mix of art deco high-rises, mirrored skyscrapers and Victorian-era buildings is the Yarra River, while the nearby Yarra Valley is home to vineyards and rainforests.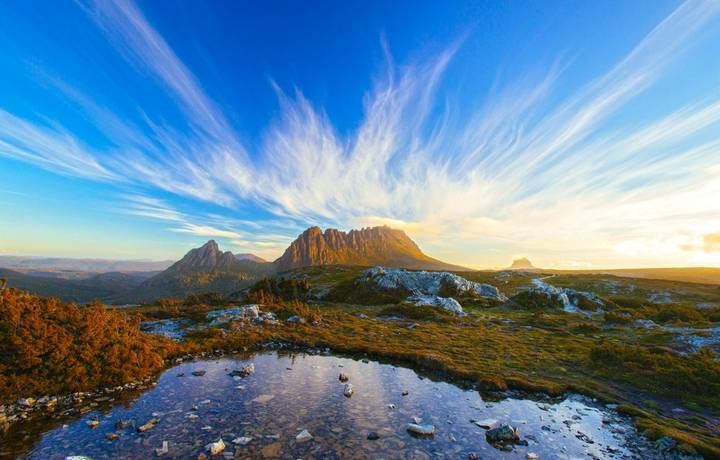 See one of Tasmania's most iconic natural landmarks, Cradle Mountain, a striking rock formation that dominates the surrounding landscape. Burnie also has a rich industrial heritage and its Makers' Workshop celebrates Tasmania's innovators and artists. Taste the delicious crumbly cheese, take a paper-making course or peruse the gift shop for truly original souvenirs from all these unique artists. To wind down, you could taste true Australian product at Hellyers Road Distillery for a couple of drams of amazing single malt whiskey.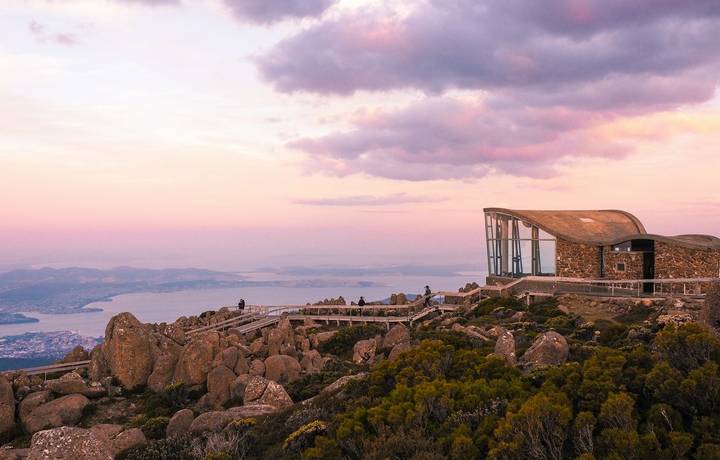 Hobart, founded at the turn of the 19th century as a British penal colony, is known for its well-preserved colonial architecture, much of which was built during the Georgian and Victorian eras, giving the city a charmingly old-world demeanour. With heritage-listed buildings, historic churches and a refreshing lack of high-rises it has a look that's distinctive from other Australian cities. Ascend to nearby Mount Wellington for superb views of the city and the Derwent Estuary.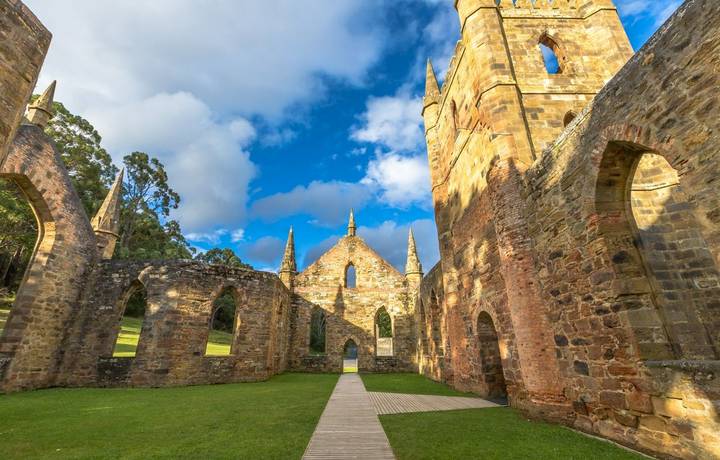 Just south of Hobart on the tip of a peninsula jutting out into the Tasman Sea lies the town of Port Arthur. This former convict settlement was notorious within the British penal system due to its harsh conditions. These days it's an open-air museum where you can learn how British convicts deported to Australia in the 18th century served their sentences. On the way back to Hobart, stop at the Tasman Arch and the Devil's Kitchen, renowned rock formations carved by the sea.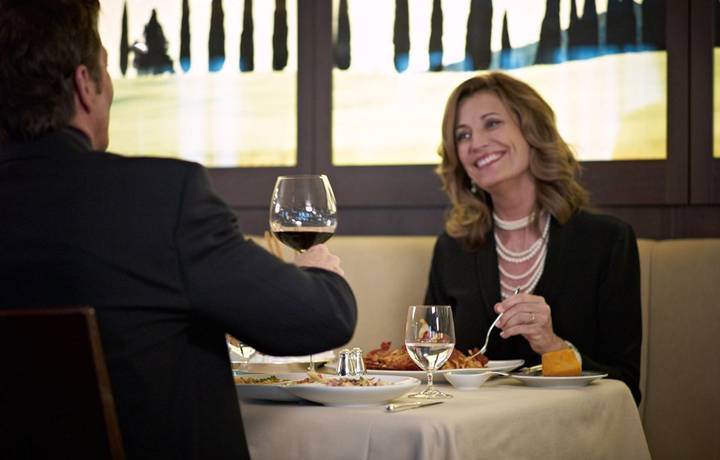 There are six dining options on board in which you can savour a range of delightful flavours. The Grand Dining Room is a tribute to the spirit of Europe's marquee 5-star hotel restaurants. Enjoy course after course of European-inspired cuisine served by formally attired wait staff. Indulge in quintessential French dishes in The Bistro, inspired by the family recipes of Jacques Pépin or savour mouth-watering cuts of meat in Polo Grill, a classic steakhouse, decorated with crisp white linen tablecloths and dark wood furnishings.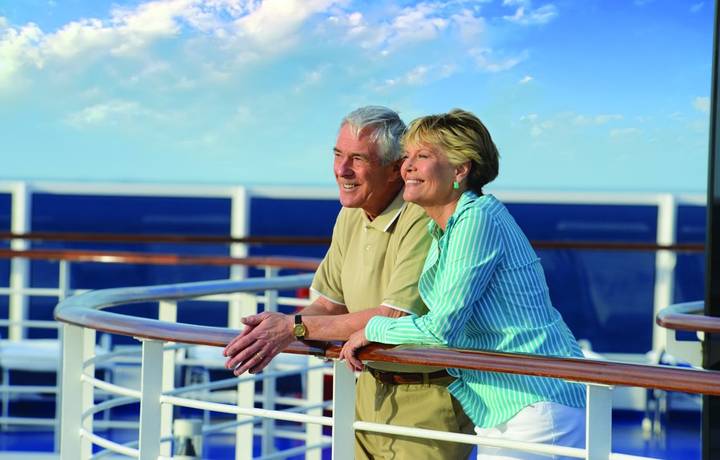 Sydney
- Disembark Oceania Regatta & Fly Home
Today you will disembark Oceania Regatta and fly home.
Welcome aboard the Regatta
Oceania Cruises' magnificent flagship, Regatta, boasts luxurious, neo-classical furnishings, a wealth of sumptuous restaurants and a world-class fitness centre. With 400 staff to 684 guests, you can rest-assured that you will receive the highest standards of service on-board this stunning cruise ship. Watch chefs prepare lunch in front of your eyes in casual poolside eatery, Waves, and for a stately dinner, dress in your finery for the French-inspired Grand Dining Room. Pamper yourself in the spa, browse the boutiques for jewellery and designer clothing, settle down for a refined afternoon tea, and sip cocktails in the elegant lounges – it's all possible on-board the sleek and charming Regatta.
Entered service: 2003
Number of Decks: 11
Passenger Capacity: 684
Total Crew: 400
Number of Cabins: 342
Wheelchair Accessible Cabins: Yes
Number of Pools: 1
Number of Restaurants: 6
Kids Club: No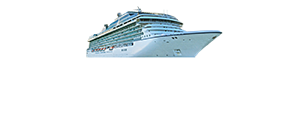 Entered service: 2003
Number of Decks: 11
Passenger Capacity: 684
Total Crew: 400
Number of Cabins: 342
Wheelchair Accessible Cabins: Yes
Number of Pools: 1
Number of Restaurants: 6
Kids Club: No
regional flights available at a supplement
Departing
Departing
1 December 2021
Departing
Departing
1 December 2021
Departing
Departing
1 December 2021
Departing
Departing
1 December 2021
Departing
Departing
1 December 2021
CALL TO BOOK:
1800 924 450
HOLIDAY CODE:
AUS2539