European Encounter & New York Discovery: Rome to New York
Includes a FREE All-Inclusive Drinks Package
Sale Extended: Save up to $3,000 per couple - Ends 27.09.20 | FREE Balcony to Suite Upgrade
Get the full experience...
Embark on an epic adventure exploring the treasures of Europe, paired with hotel stays in historical Rome and thrilling New York City.
Rome, a city of iconic landmarks, a compelling history and scintillating culture, is where your holiday begins. Here you'll enjoy a two night hotel stay to explore the city's fascinating attractions. Walk in the footsteps of gladiators and emperors with a roam around the astounding Colosseum, admire the striking statues and turquoise waters of the Trevi Fountain, rich in legend, or head off the beaten track and savour a walk along the west of the River Tiber to Piazzale Giuseppe Garibaldi atop Giancolo Hill and marvel at the sprawling vistas of the captivating city.
Following your stay, you'll embark Norwegian Epic, boasting a wonderful range of facilities make this fabulous ship the perfect choice for traveller who enjoy Norwegian's easy-going cruise style. Immerse yourself in award-winning entertainment in one of the extravagant theatres, unwind with one of the 50 specialist treatments at the Mandara Spa® and enjoy the stunning ocean vistas as you indulge in a little al fresco dining in the Great Outdoors.
Cruising north, you'll begin your European discovery, exploring the jewels of Italy, France and Spain. Arriving in Livorno, you'll have the opportunity to explore two of Italy's remarkable regions, head to Pisa and admire the iconic landmark of the city's Leaning Tower, or explore Florence, the cradle of the Renaissance and home to the alluring Duomo. Reaching Cannes, embrace the glitz and glamour of an A-lister favourite before arriving in Spain. Highlights include the charming and artistic city of Barcelona, Cartagena, awash with Roman ruins and the oldest inhabited city in Europe, Cadiz.
Following stops in Funchal and Ponta Delgada, you'll cross the North Atlantic Ocean to New York City for a two night hotel stay. Renowned for its breathtaking skyline, enthralling Broadway shows and luminescent squares, the City That Never Sleeps is a treasure trove aching to be discovered. You could enjoy all the usual activities including indulging in a Broadway show or visiting the towering Lady Liberty, but you could also discover the hidden gems of the city, soak up the atmosphere from a rooftop bar, or share secrets with your loved one in the Whispering Galleries.
Package Includes
All flights & taxes
All-Inclusive Cruise
15 night cruise on board Norwegian Epic with all meals and entertainment
FREE Balcony to Suite Upgrade
Receive these FREE At Sea Offers when booking ANY cabin:
Free all-inclusive drinks package
$50 shore excursion credit per port
Free specialty dining package
Free Wi-Fi throughout your cruise
Hotel Stays
2 night four-star hotel stay in Rome
2 night four-star hotel stay in New York
Hero image is intended for illustrative purposes only
At a glance

Prices from
Inside
Price based on 18 Nov 2021 departure
Balcony
Price based on 18 Nov 2021 departure
Suite
Price based on 18 Nov 2021 departure
Here to help
Call to book:
1800 924 450
Opening hours:
AWST: Mon to Fri 7am - 5pm | Sat & Sun 7am - 2pm
THE DUOMO IN FLORENCE
Set in the heart of old Florence, considered by many to be the birthplace of the Renaissance, this cathedral is one of the architectural highlights of this stunning Tuscan city. Built in the Gothic style in the early 15th century, it features the largest brick dome ever constructed.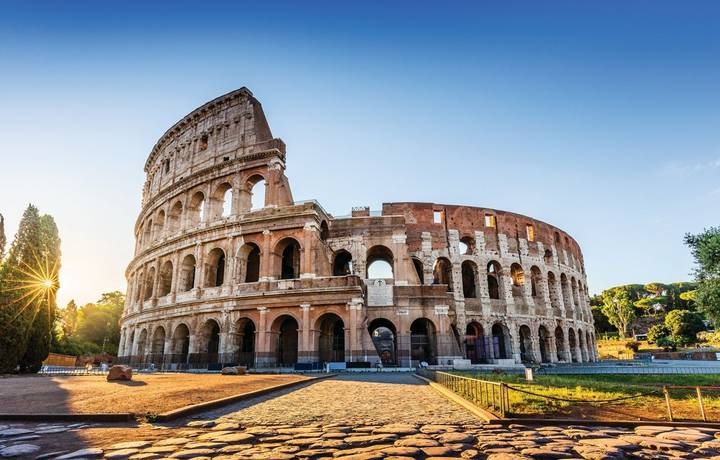 Today you'll explore Rome, Italy's ancient capital, which is often referred to as an open-air museum. Follow in the footsteps of gladiators at the Colosseum and marvel at the striking Renaissance style St. Peter's Basilica.Sample hearty local cuisine at a family-run trattoria and find a gelato stand for a cooling ice cream as the stylish locals zip through timeless cobblestone streets on their Vespa scooters. It's a city that's brimming with atmosphere.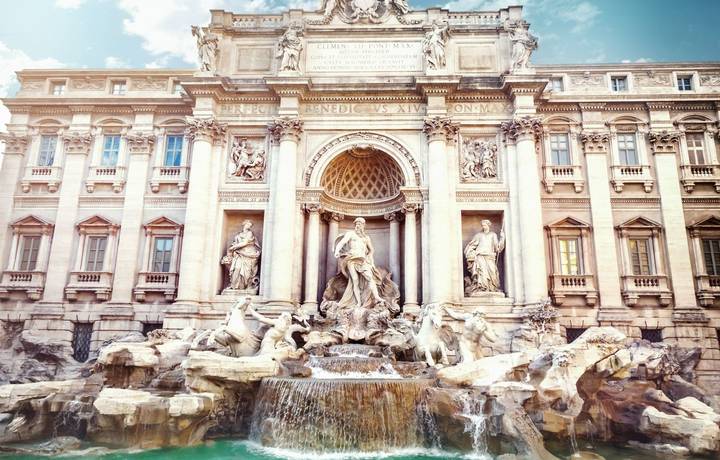 Rome is often described as being the world's biggest open-air museum, boasting such attractions as the Vatican's Sistine Chapel, the sprawling ruins of the Roman Forum, the Pantheon, and the Trevi Fountain where a tossed coin promises your return to the Eternal City. Experience la dolce vita for yourself walking around Trastevere where you'll see the Rome from the movies: a family-run trattoria on every corner, street stalls piled high with glossy fruits and vegetables and gelato stands providing the perfect refreshment.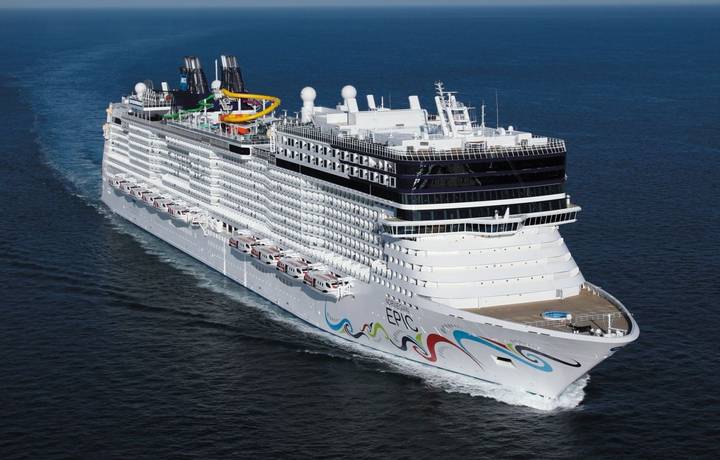 Civitavecchia (Rome)
- Embark Norwegian Epic
Embark Norwegian Epic where you'll find stunning cabins and suites, world-famous entertainment acts and a different culinary experience with every restaurant visit. This family-friendly ship also features an Aqua Park with the largest bowl slide at sea. Anyone who appreciates high-quality amenities and friendly, efficient staff will love cruising on the Epic. When built, this magnificent ship was the third largest in the world.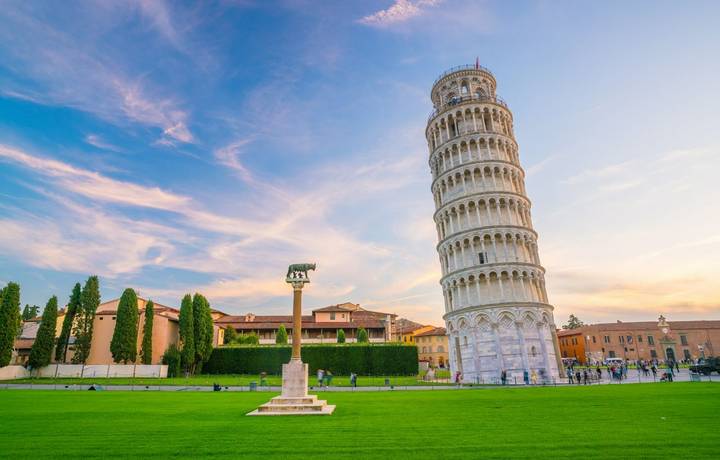 Livorno serves at the gateway to the Tuscan cities of Florence, an achingly romantic city of rivers, bridges and Renaissance art and architecture, and Pisa with its iconic Leaning Tower. Don't just admire it from the ground, climbing the tower is a once-in-a-lifetime experience and you'll enjoy fantastic views from the top. There are many other beautiful buildings to explore around the tower in the Square of Miracles, including the white and grey marble cathedral.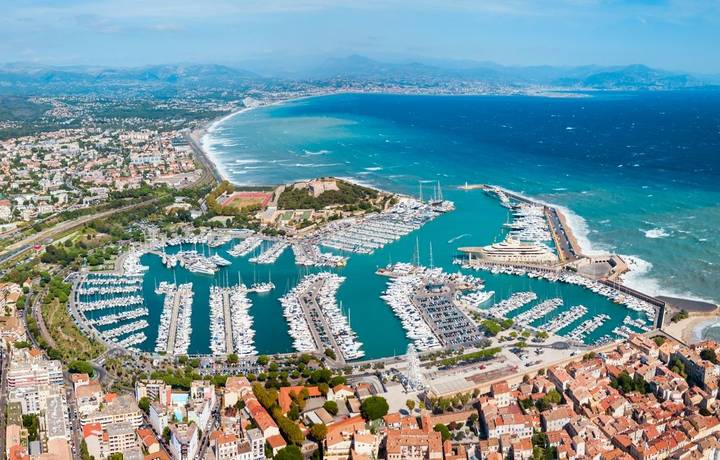 Reclined on the French Riviera coast, Cannes' seductive lure lies in more than its stunning natural beauty. Walk along its promenade where superyachts gleam in the sunlight, before delving deeper into its designer heart where you could enjoy window shopping along one of its many boutique-lined streets. Enjoy of people-watching from one of the charming cafes, where you could spot a celebrity or two, or venture out into the old quarter of Le Suget and head up the winding cobbled lane, lined with elegant local restaurants and discover the gorgeous medieval church.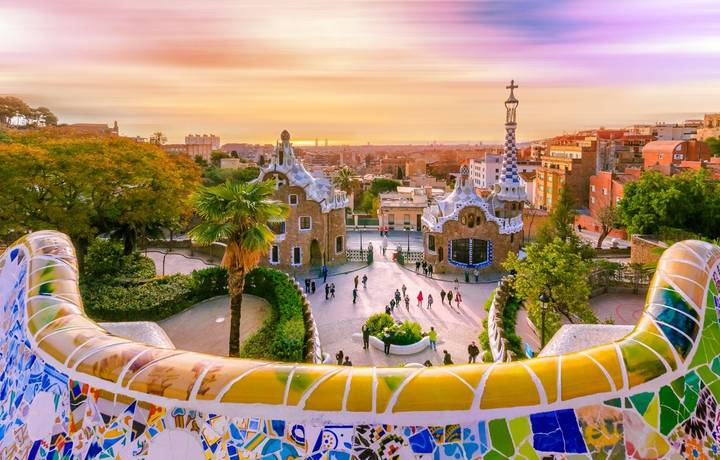 The cosmopolitan capital of Spain's Catalonia region is known for its art and architecture. Fantastic landmarks like La Sagrada Familia and Park Guell, designed by Antoni Gaudi, dot the city; giving you a taster of the creativity entwined throughout this fabulous metropolis. Stroll through Las Ramblas, the walkway at the heart of the city, indulge in some traditional tapas or enjoy a glass of sangria as you overlook the stunning sea views.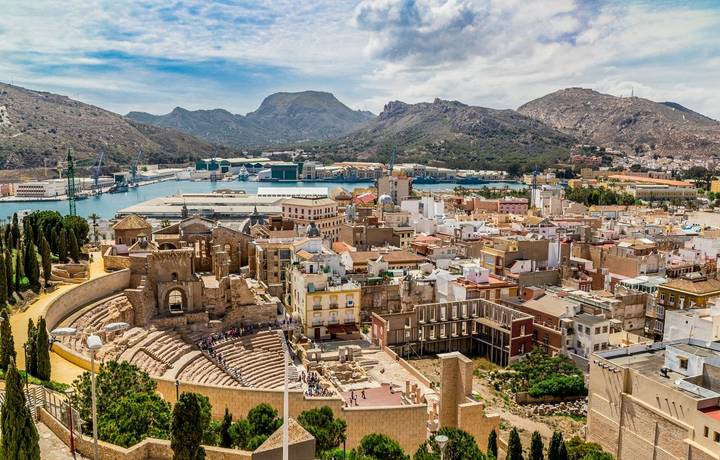 History enthusiasts will love Cartagena and its fascinating past. Thanks to its position on the Murcia coast, it has been inhabited by different civilisations and cultures, including the Romans, Byzantines and Moors.Soak up the atmosphere in Calle Mayor, the main pedestrian street, lined with boutique shops, excellent tapas bars and alluring art nouveau buildings; climb on board the modern Panoramic Lift and head to the medieval castle atop Concepción Hill, for breathtaking views over the city or wander the Museu Del Teatro Romano, a restored ancient Roman amphitheatre overlooking the city.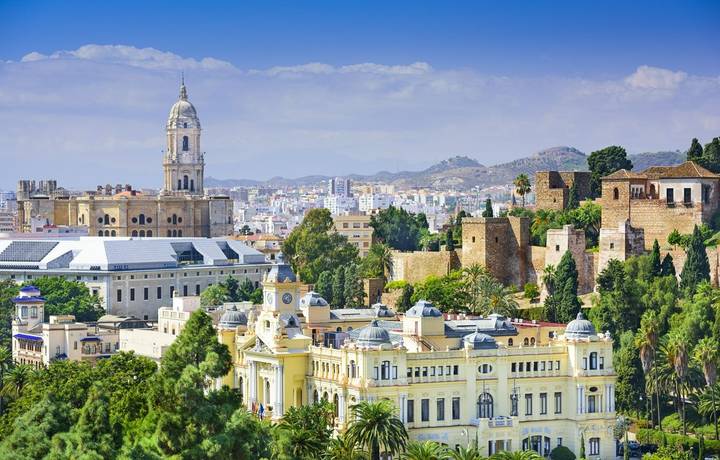 A gateway to so many Andalucian attractions and Costa del Sol resorts, Spanish port of Malaga stands out in its own right as a vibrant destination with its own unique character. Rising high above the city with spectacular views, are the ruins of the 14th century Moorish castle, Alcazaba of Malaga, a medieval fortress surrounded by lush, fountain-filled gardens, and Malaga-born Picasso is recognised with a history of the artist's life at the city's fascinating Picasso Foundation.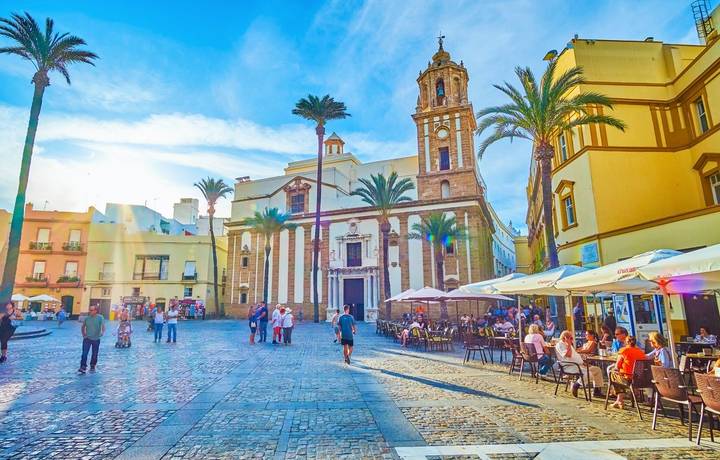 In Cadiz you enter another world of different cultures brought together. La Giralda the beautiful Gothic cathedral, is in Seville's historic Jewish quarter Santa Cruz which also has the whitewashed houses and exquisitely coloured bougainvillea that everyone associates with this lovely city. Try walking the narrow lanes to find hidden gems along way before stopping for some locally made wine and tapas or lose yourself in the scenic Plaza de la Catedral, lined with charming outdoor cafes – Cadiz Cathedral standing proudly at its heart.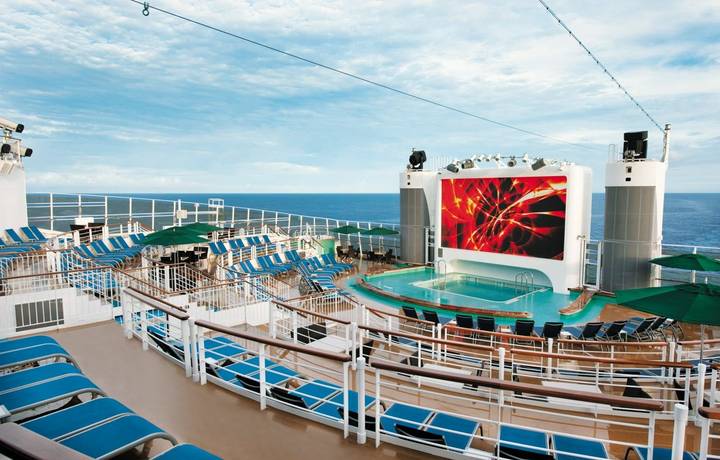 There's an impressive range of entertainment options on board Epic that will keep you entertained during your days at sea. Enjoy awe-inspiring acts at Cirque Dreams Epicurean, Rock N' Roll classics in Howl at the Moon or head to Spice H20, an adults-only Ibiza-inspired beach club– soak up the sun around the pool in the afternoon, or immerse yourself in a fantastic evening of outdoor dining and dancing as the giant screen projects hypnotic light shows.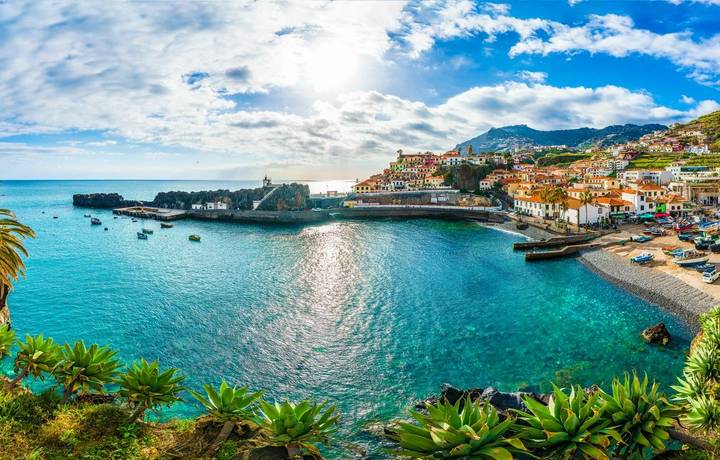 Madeira lies within an Atlantic archipelago to the west of Morocco. The Gulf Stream gives the island its warm year-round weather and flowers that bloom in riotous colour along its mountainous terrain. Madeira offers mountain walks with breathtaking views, trails on horseback, bird watching, big game fishing, boat trips, surfing, canyoning, scuba diving and whale and dolphin watching. Visit Monte Palace Tropical Garden, or Santa Clara Monastery, or just relax and enjoy the islands fabulous nature.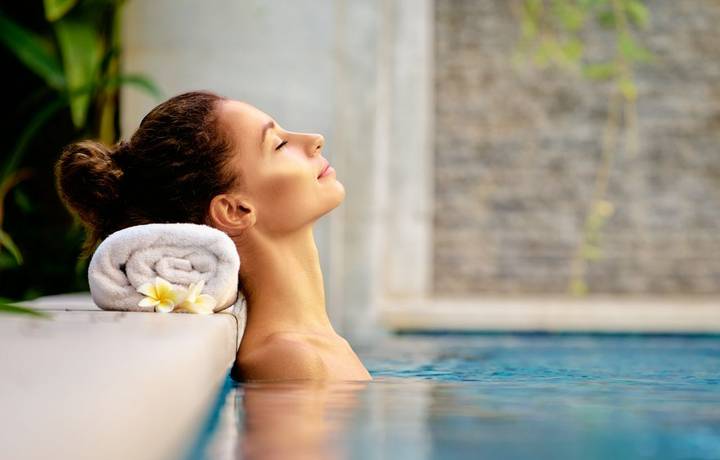 For a relaxing day at sea, try one of the hot tubs on board or head to the Thermal Spa Suite to refresh and rejuvenate body and mind. Indulge in one of the many treatments on offer, from a soothing Bamboo massage, a traditional back, neck and shoulder massage or a revitalising facial. You could also unwind in the Thalasso Therapy Pool or enjoy the refreshing cascades of a waterfall on your skin in the Vitality Pool.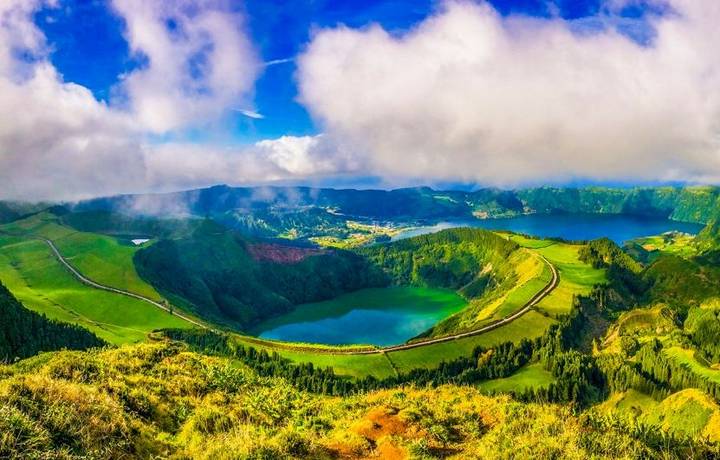 Located on the subtropical island of Sao Miguel in the mountainous Azores, Ponta Delgada was founded in the 15th Century by Portuguese and Flemish sailors. The island is home to some spectacular scenery including volcanic lakes, emerald forests and rocky headlands. You can drive out to nearby villages and natural wonders or stay to explore Ponta Delgada with its black-and-white tiles, whitewashed buildings and excellent seafood restaurants.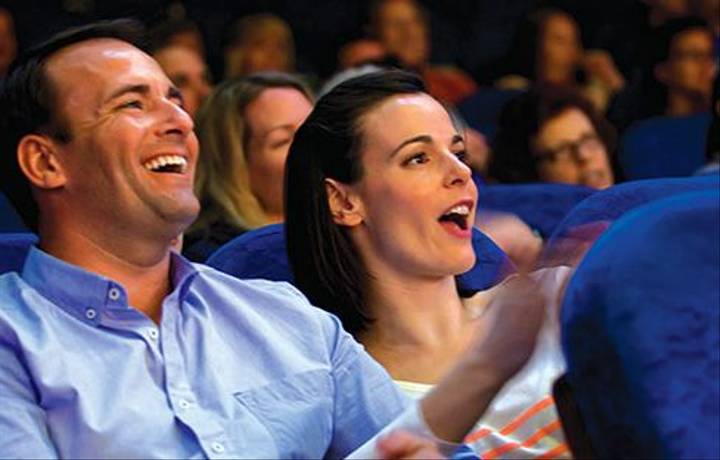 DAY 14 - 17
| 1 - 4 Dec 2021
As evening falls, the Norwegian Epic develops an exciting vibe as music, magic and comedy fill the entertainment lounges and bars. Take your pick between lavish shows, dance spectaculars, brilliant musicians or hilarious comedy acts. And, if all that isn't enough, there's also a dazzling display of fireworks on every cruise.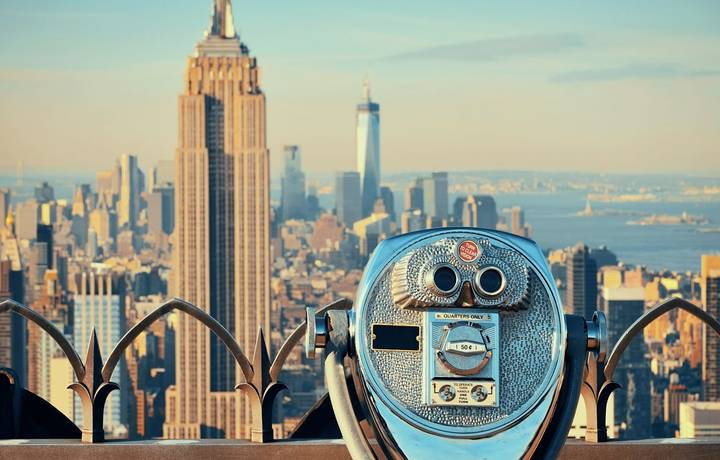 New York
- Disembark Norwegian Epic & Hotel Stay
Following four days at sea, crossing the north Atlantic, you'll arrive in New York. Known for its captivating skyline, Broadway theatres, vibrant squares, alluring museums and sprawling parks, the Big Apple is a treasure trove begging to be explored. Embark a ferry ride to Liberty Island to witness the awe-inspiring sight of Lady Liberty, lose yourself in astounding masterpieces in the Metropolitan Museum of Art or enjoy a picnic in the picturesque surroundings of Central Park.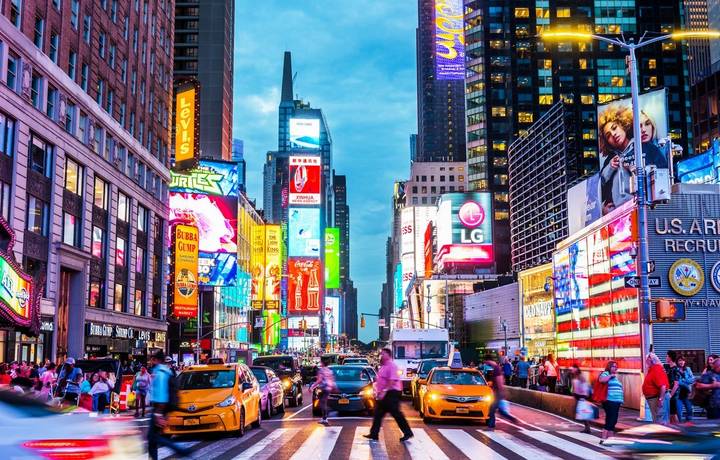 Embrace the chaos in Times Square, alive with the multicoloured hues of electric billboards, savour the delectable flavours of a famous New York, deep-pan pizza, or soak up the atmosphere of a classic theatre show on Broadway. Of course, you could also head off the beaten track and delve into the hidden gems of the city, enjoy mesmerising panoramic views above Times Square from a hidden cocktail bar or, visit the Whispering Galleries at Grand Central Station and share secrets with your loved one.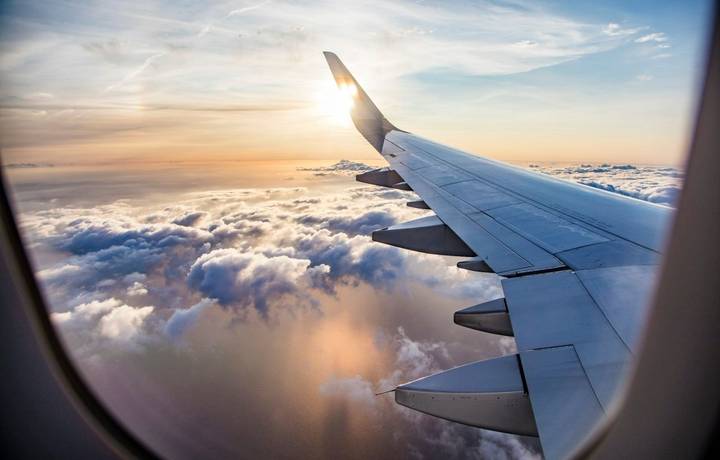 Today you will leave New York and fly home.
Welcome aboard the Norwegian Epic
With an innovative new wave of stunning cabins and suites, world-famous entertainment acts and more than twenty sensational dining options, this isn't just another new ship; it's a new approach to cruising. Norwegian Epic's wonderful range of facilities makes her the perfect choice for all travellers, from fun-loving families to romantic couples and single passengers. Anyone who appreciates high-quality amenities and friendly, efficient staff will love cruising on the Epic. And, of course, guests can enjoy total freedom in doing whatever they want, whenever they want, thanks to NCL's easy-going cruise style.
Entered Service: 2010
Tonnage: 156,000
Number of Decks: 19
Passenger Capacity: 4,228
Total Crew: 1,730
Number of Cabins: 2,100
Wheelchair Accessible Cabins: Yes
Number of Pools: 5
Number of Restaurants: 12
Kids Club: Yes

Entered Service: 2010
Tonnage: 156,000
Number of Decks: 19
Passenger Capacity: 4,228
Total Crew: 1,730
Number of Cabins: 2,100
Wheelchair Accessible Cabins: Yes
Number of Pools: 5
Number of Restaurants: 12
Kids Club: Yes
regional flights available at a supplement
Departing
Departing
18 November 2021
Departing
Departing
18 November 2021
Departing
Departing
18 November 2021
Departing
Departing
18 November 2021
Departing
Departing
18 November 2021
CALL TO BOOK:
1800 924 450
HOLIDAY CODE:
CRU2232