Gems of South African Coast and Blue Train Experience
Includes a 2 night all-inclusive luxury Blue Train journey & fully escorted tours
FREE Outside to Balcony Upgrade | Four FREE At Sea Offers With Any Cabin
Get the full experience...
Fly to cosmopolitan Cape Town, nestled between the base of Table Mountain and the Atlantic Ocean. You'll enjoy a one-night hotel stay before you embark Jade for an all-inclusive cruise to the coastal gems of this wonderful country. After a night in port, sail to destinations including Mossel Bay, the place where Europeans first landed on South African soil, and Durban. This is South Africa's third most populous city and one of the greenest in the world with an array of public parks. You'll also sample the arid coast of Namibia before returning to Cape Town where you'll disembark Jade and transfer to your hotel. A Cape Peninsula Tour will then take you to places of outstanding beauty, the highlights of which are Boulder's Beach, with its penguin colony, and the stunning Kirstenbosch National Botanical Gardens.
You'll then have a day at leisure in Cape Town before beginning your tour of one of the country's leading wine regions. Visit Paarl and Franschoek, founded by French immigrants, as well as world-renowned Stellenbosch.
At Aquila Lodge, soak up the sights of this private game reserve where you could spot the big five – from prowling Lions to herds of elephants - on a safari led by an experienced ranger. Relax afterwards at the Tranquila spa whose treatments use natural African products.
Complete this superb holiday with a two-night rail adventure on the iconic Blue Train to Pretoria. Boarding at Cape Town, immerse yourself in its sumptuous décor and enjoy a convivial drink in the Club Car before the next day's off-train excursion to the Kimberley Open Mine Museum. After arriving in Pretoria, enjoy an overnight hotel stay before flying home.
Package Includes
All flights, taxes & transfers
All-Inclusive Cruise
12 night cruise on board Norwegian Jade with all meals and entertainment
Overnight stays in port in Cape Town and Richards Bay
FREE Outside to Balcony Upgrade
Receive four FREE At Sea Offers when booking ANY cabin:
Free all-inclusive drinks package
$50 shore excursion credit per port
Free specialty dining package
Free Wi-Fi throughout your cruise
Hotel Stays
4 night four-star hotel stay at the Southern Sun The Cullinan in Cape Town with breakfast

2 night four-star stay at the Spier Hotel in Stellenbosch with breakfast

3 night four-star stay at the Aquila Lodge in Cape Town with breakfast and game drives

1 night five-star stay at the Sheraton Pretoria Hotel in Pretoria with breakfast
Fully Escorted Tours
Full day Cape Peninsula tour
Full day Cape Winelands tour
Rail Journey
2 night all-inclusive luxury Blue Train journey from Cape Town to Pretoria with an off train excursion
At a glance

Prices from
Inside
Price based on 13 Jan 2022 departure
Outside
Price based on 13 Jan 2022 departure
Balcony
Price based on 13 Jan 2022 departure
Suite
Price based on 13 Jan 2022 departure
Here to help
Call to book:
1800 924 450
Opening hours:
AWST: Mon to Fri 7am - 5pm | Sat & Sun 7am - 2pm
Wildlife
Among the many show-stopping attractions of South Africa is its wildlife. From cheetahs roaming the savannah to penguin colonies that throng its beautiful beaches, you're never far away from some of the world's most captivating animals.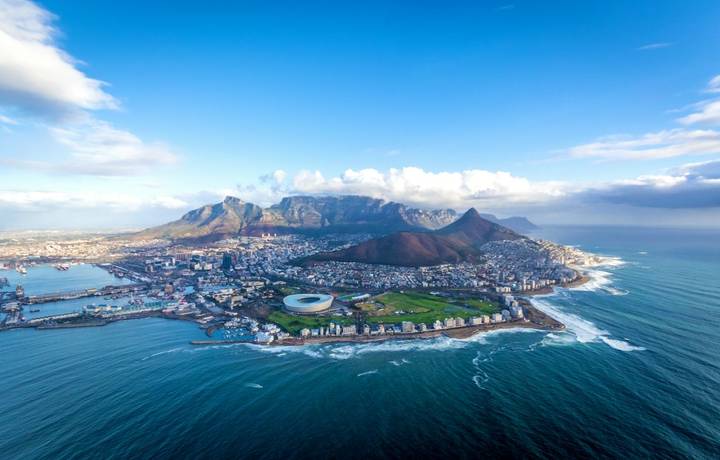 Today you'll arrive in cosmopolitan Cape Town for a one-night hotel stay ahead of your spectacular voyage. This is a vibrant port city nestled in the shadows of the world-famous Table Mountain. With a year-round beach culture, diverse restaurants and an arts scene that reflects its broad ethnic mix, Cape Town is a perennial favourite that has plenty to entice even the most world-weary traveller.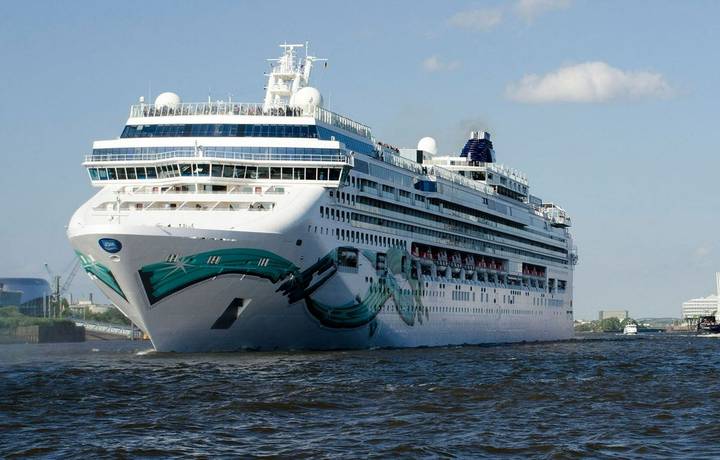 Embark this contemporary and stylish ship for your sailing around the coasts of South Africa and Namibia and settle in for a voyage to remember. Norwegian Jade boasts more than 16 dining options – from Brazilian to Asian – and a diverse range of bars and lounges where you can find everything from exotic cocktails to fine wines. Or settle for a casual beer at O'Sheehans, a 24-hour pub serving comfort food.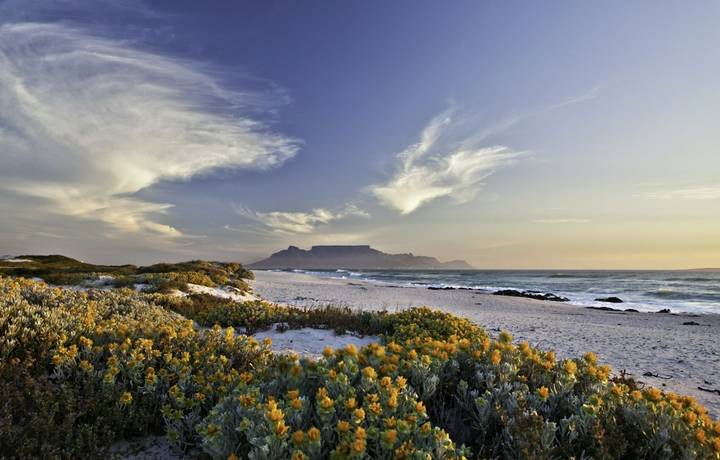 Settled into your ship in port, you'll have a full day to take advantage of some of Cape Town's major attractions. Take a leisurely stroll around the lively Victoria & Alfred Waterfront, which is home to everything from jazz bars to first-class restaurants, or head to nearby Robben Island where Nelson Mandela was incarcerated and learn all about the turbulent apartheid era.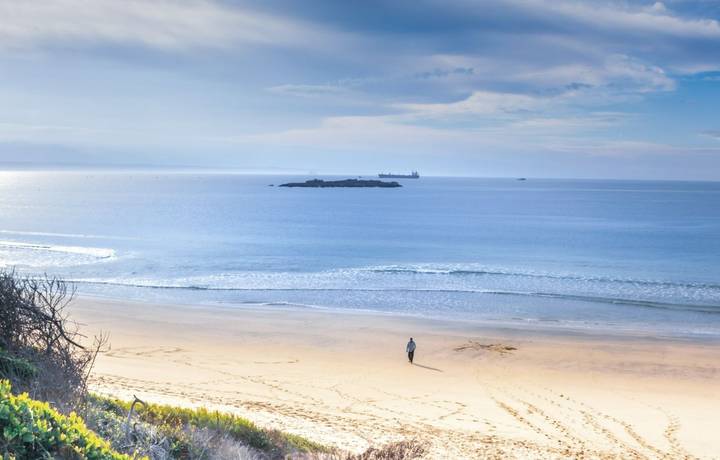 Situated halfway between Cape Town and Port Elizabeth, Mossel Bay is known for its variety of first-class golf courses and is well-known for its excellent weather. With more than 300 days of sunshine per year you can make good use of the two Blue Flag status beaches. One of the landmarks of this small city is the Post Office Tree, once used by Portuguese explorers as a place to leave their correspondence. There is now a boot-shaped postal box at the spot.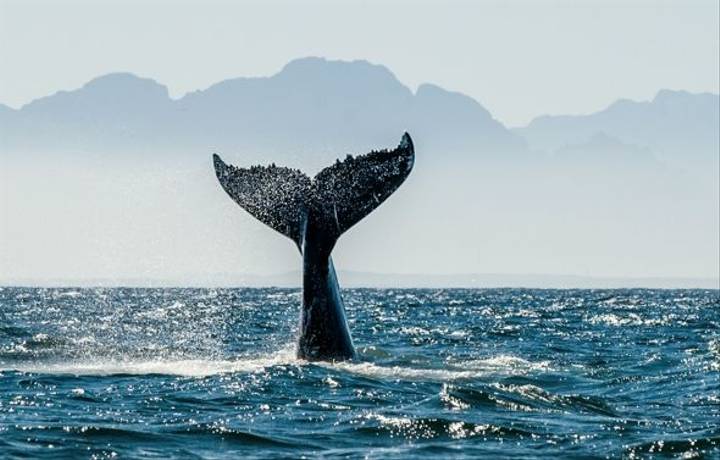 Also known as the 'Friendly City', Port Elizabeth is a thriving coastal destination with fine, sandy beaches, whale-watching tours, a European-style town square, and excellent museums including the Nelson Mandela Metropolitan Art Museum. Head to the Donkin Reserve and climb to the top of the lighthouse to get great views across the city – perfect for getting your bearings.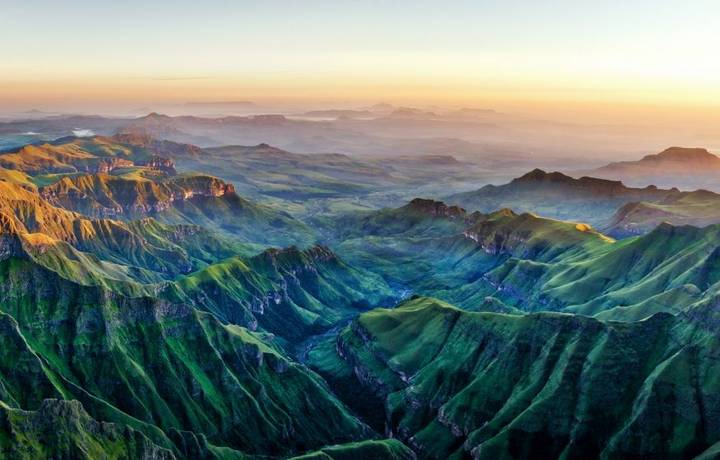 DAY 6 - 7
| 18 - 19 Jan 2022
This small town beside a lagoon on the northern coast of KwaZulu-Natal is a place of great natural beauty and features the deepest natural harbour on the African continent. The Richards Bay Park is a haven for nature-lovers, or there are beaches to relax on with calm, warm seas. For the more adventurous, the nearby game reserve, Hluhluwe–Imfolozi Park, is home to the Big Five.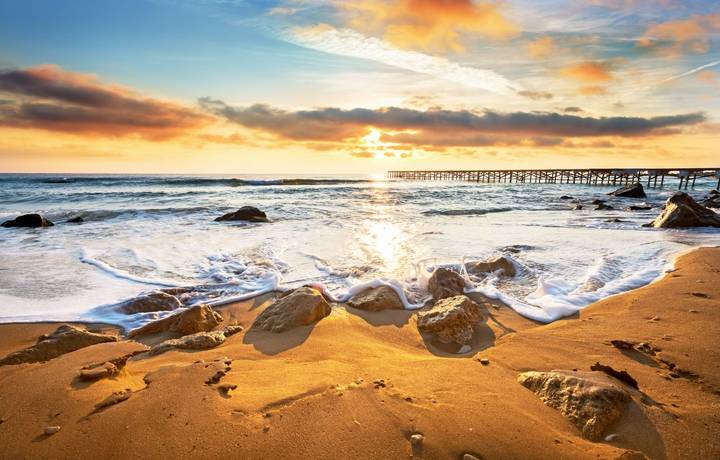 Located along Africa's southernmost tip, bustling Durban is situated in the KwaZulu Province of South Africa and is South Africa's second largest city. Known locally as Thekwini, it is South Africa's leading beach resort with superb weather and a relaxed atmosphere. Head for the Golden Mile Beach and its lengthy promenade or learn about all things aquatic at uShaka Marine World.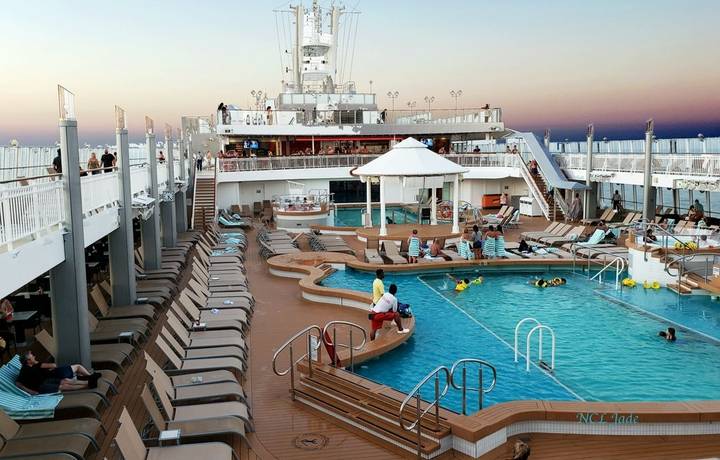 DAY 9 - 10
| 21 - 22 Jan 2022
Embrace the carefree atmosphere on board Norwegian Jade and relax on your days between ports. There are treatments galore at the tranquil Mandara Spa, or you could head pool-side and work on your tan. There are plenty of hot tubs on the pool deck, as well as a well-equipped fitness centre and even a sumptuous cigar lounge with its refined ambience.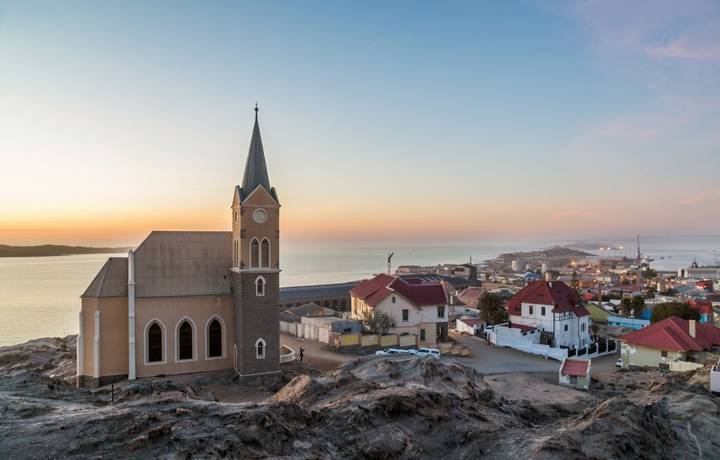 Perched on one of Africa's least hospitable coasts, this small Namibian harbour town has a few pleasant surprises up its sleeve, with Lutheran churches, immaculate, pastel-coloured houses, art deco delights and a picturesque lighthouse. Among the wildlife here you could spot penguins, ostriches, flamingos and seals basking on the shore.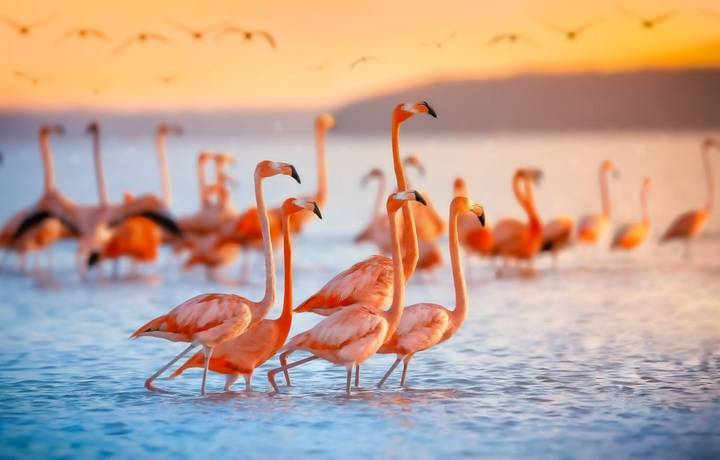 Walvis Bay is a relaxed harbour town on Namibia's harsh Atlantic Coast that's perfect for an outdoor lifestyle – especially water sports. It's protected from the elements by Pelican Point, a long sand spit that also shields a lagoon which is haven for wildlife. Spot a range of seabirds, including pelicans and flamingos and look out for the dolphins, several whale species and seals that linger around the lighthouse.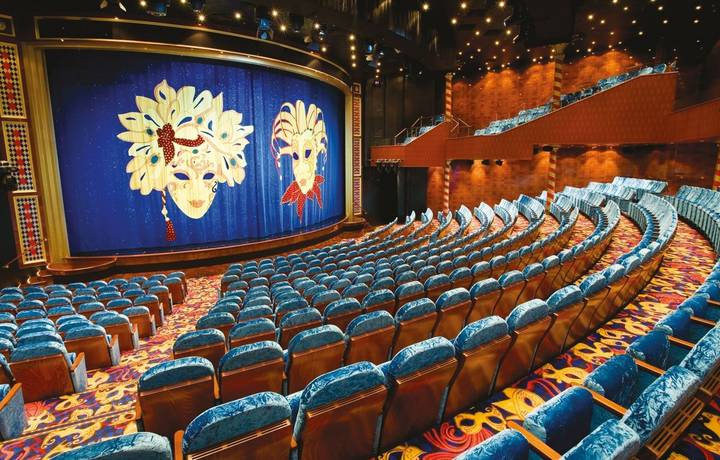 From Cuban Mambo to pop tribute acts, entertainment is a lively and diverse affair on Norwegian Jade. You could also enjoy a flutter at the casino and buy works of art at the gallery. Solitude can be found in the well-stocked library and if you're an avid gamer, the video arcade is full of virtual fun.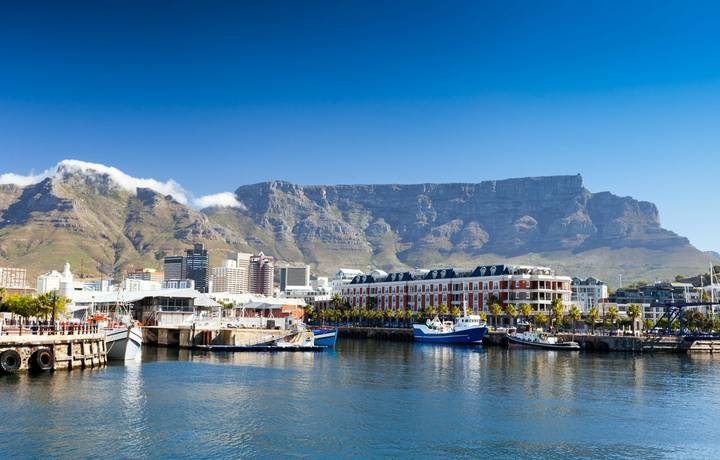 Cape Town
- Disembark Ship & Hotel Stay
Today you'll disembark Norwegian Jade and transfer to your hotel in the heart of this wonderful city. Make the most of the amenities and relax by the pool or in the spa, or head out into the streets where you'll find everything from upmarket designer boutiques to stalls selling handicrafts that reflect the city's diverse ethnic mix.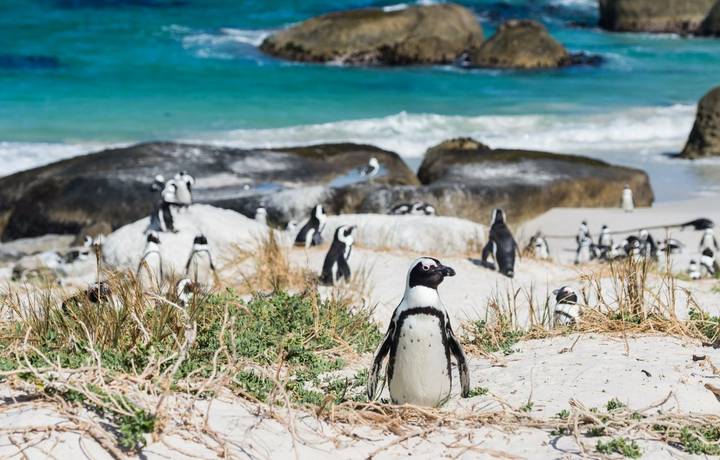 Cape Town
- Hotel Stay & Tour
Today you'll head out of the city on a full-day tour of the Cape Peninsula, a rugged finger of land jutting out into the Atlantic Ocean. See the penguins at Boulder's Beach and stop off Houtbay Harbour and the spectacular Kirstenbosch National Botanical Garden with its incredible Boomslang aerial walkway. You'll also go on a maritime adventure in a glass-bottomed catamaran and take a funicular railway to the old lighthouse at Cape Point Nature Reserve.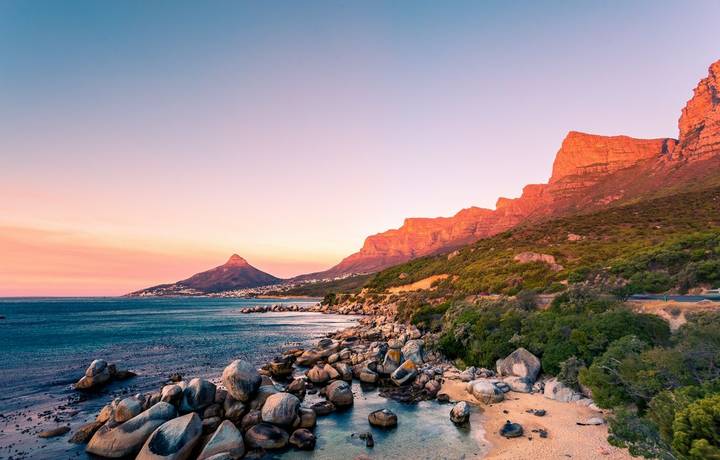 With another full day to explore Cape Town, why not escape the bustle of the streets and check out the rugged beauty on the fringes of the city. Or you could delve into Pan-African market on Long Street for locally made goods, such as intricately carved drums and ornamental tribal masks. Enjoy a traditional lunch on the first-floor terrace and search through the vintage books and antiques.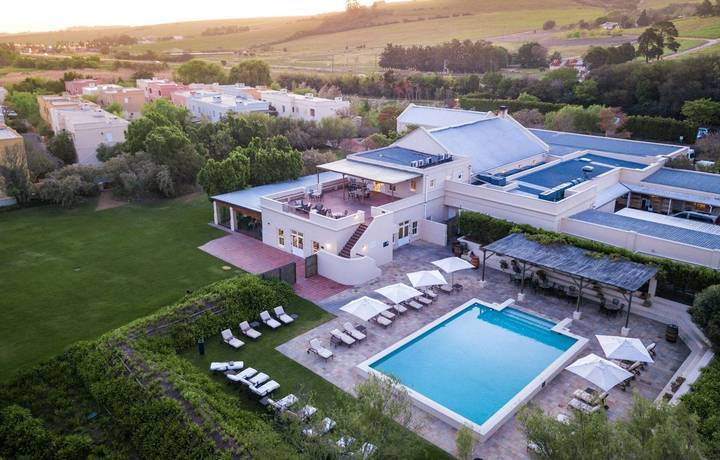 Stellenbosch
- Hotel Stay
Today you'll transfer to your hotel in the heart of South Africa's wine-making heartlands. Some of the world's most acclaimed wines are produced in this fertile region of the country and you'll learn how wine was developed by the early settlers from France, who arrived here in the 17th century after fleeing religious persecution.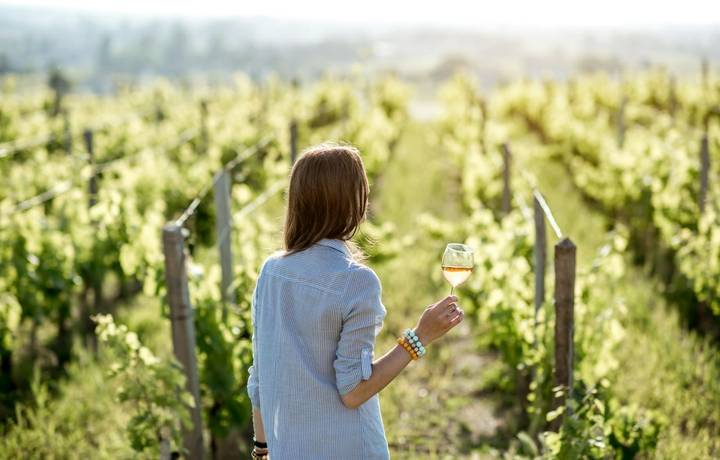 Stellenbosch
- Hotel Stay & Tour
Among the places you'll visit on your wine tour are Paarl, Franschhoeck and, most famously, Stellenbosch. The latter is the spiritual home of South African wine and lies on the banks of the Eerste River. It's a town that's blessed with a mix of 18th century Cape Dutch, Georgian and Victorian buildings. You'll relish tasting these delicious wines as part of your tour, which ends with your return to Cape Town.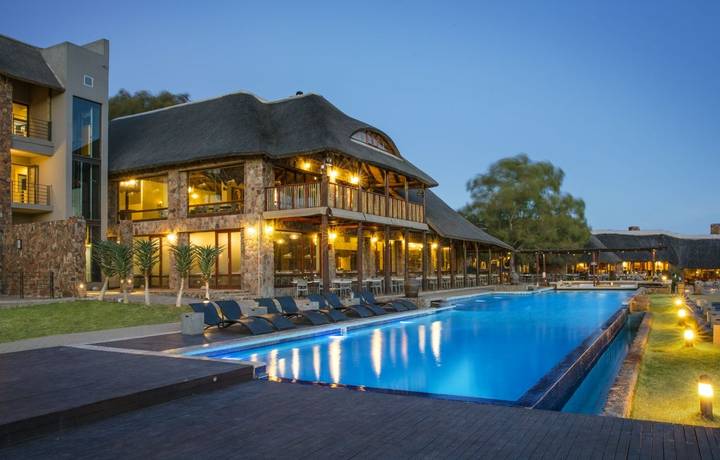 Cape Town
- Aquila Lodge Stay
Today you'll make the two-hour journey from Cape Town to Aquila Lodge for perhaps the most thrilling part of your holiday. This private game reserve is home to an array of animals found throughout the continent and offers fascinating safaris and plenty of amenities to ensure a satisfying stay. The décor echoes your surroundings with earthy shades of brown and beige and natural materials like slate and thatch. Plus swimmers will love the 35-metre pool with wet bar.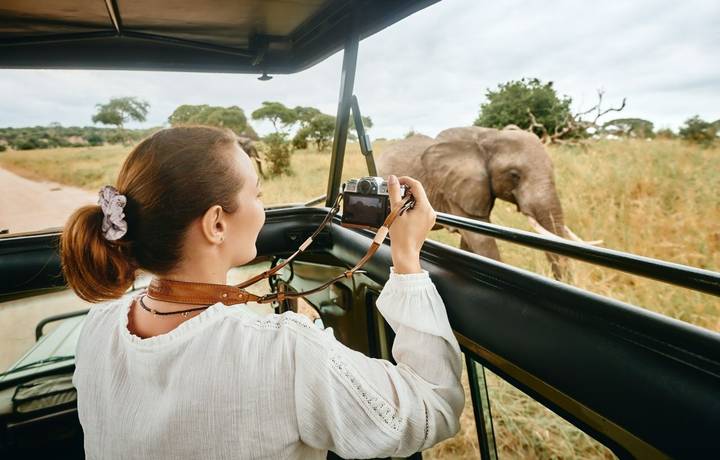 Cape Town
- Aquila Lodge Stay
Take a fully escorted safari into the reserve where you could spot some of the famous Big Five of Africa. From a pride of lions lounging in the sun to herds of elephants traipsing through the scrubland, there's ample opportunity for superb photographs and memories to cherish. Your experienced guide will share intriguing facts about the flora and fauna of the area and you'll enjoy a leisurely outdoor lunch surrounded by the sounds of the wild.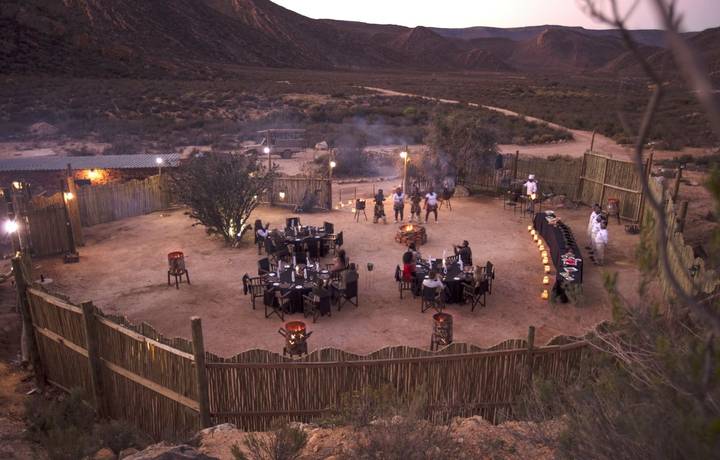 Cape Town
- Aquila Lodge Stay
After your safari in the sun you might want to head to the blissful Tranquila Spa whose treatments use natural local products made from plants, flowers and herbs. Choose from a range of skincare treatments and massages, as well as hair treatments. There's also an infinity pool, an African-style multi-level restaurant with stunning sunset views of the Karoo Mountains, and a curio shop selling locally made souvenirs.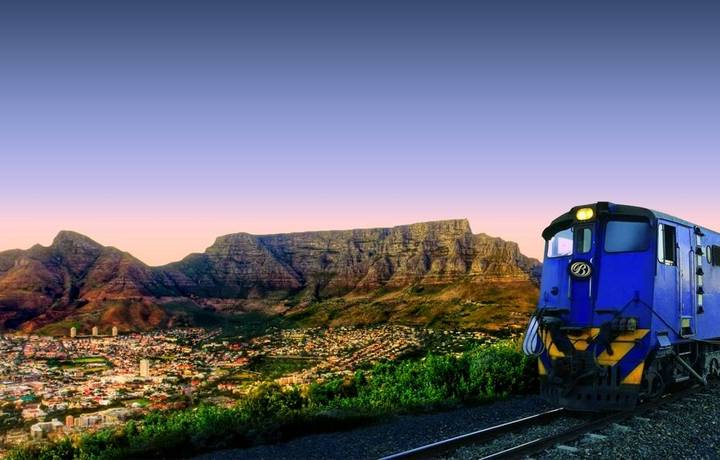 Cape Town
- Embark The Blue Train
This luxury, all-inclusive rail journey encapsulates elegance, from your suite with its opulent marble bathroom and sumptuous bedding, to the Cordon Bleu-style dining using the finest, local ingredients, all served on delicate crystal or fine china. Among the more famous passengers to have boarded its exquisite carriages over the years are Nelson Mandela and cricketer-turned-politician Imran Khan.
Glide through the heart of South Africa savouring the views from the windows of your opulent carriage and enjoy an excursion to the Kimberley Open Mine Museum next to the aptly named "Big Hole", where diamonds have been sourced since 1871. Back on the train, as darkness falls you can relax to a carefully selected soundtrack of jazz and light classical, while post-dinner cognacs will make you feel like you've stepped into the pages of a 1930s novel.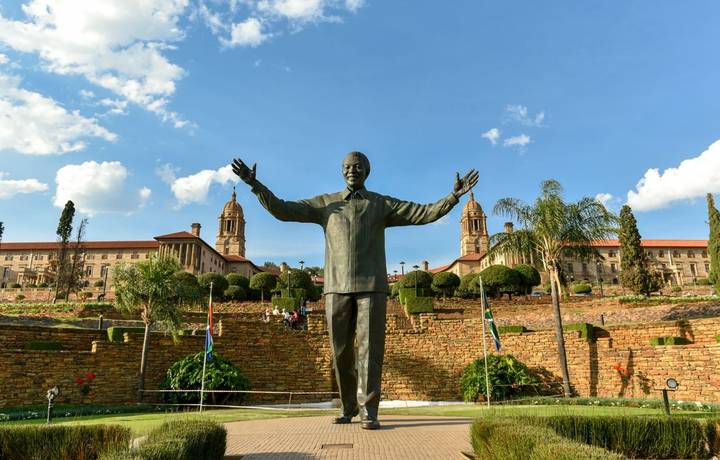 Pretoria
- Disembark The Blue Train & Hotel Stay
Today you'll disembark the Blue Train in Pretoria and transfer to your hotel for an overnight stay in the 'Jacaranda City'. This is one of the best places in South Africa to see grand architecture, spacious town squares and monuments surrounded by immaculately landscaped gardens. The Pretoria Art Museum is home to a vast collection of works by pioneering South African artists and is worth visiting.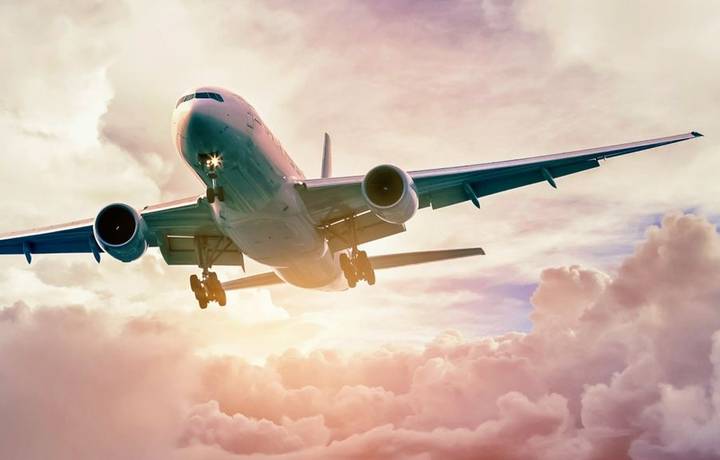 Today you're South African adventure ends and you'll fly home from Pretoria.
Welcome aboard the Norwegian Jade
The beautiful Norwegian Jade is the perfect choice for anyone wanting to experience an easy-going cruise holiday on a ship with fantastic facilities. Families, couples and single travellers alike will be wowed by the choice of entertainment, the range of recreational activities, and NCL's trademark variety of superb restaurants and cafés. The Freestyle Cruising concept really does give you the freedom to enjoy your fabulous cruise holiday at whatever pace you want, doing as much or as little as you like. There's no wonder Norwegian Jade is so popular, both with first-time cruise passengers and with seasoned travellers looking for a laid-back way to visit the world's hottest destinations.
Entered Service: 2008
Tonnage: 93,558
Number of Decks: 15
Passenger Capacity: 2,466
Total Crew: 1,076
Number of Cabins: 1,233
Wheelchair Accessible Cabins: Yes
Number of Pools: 2
Number of Restaurants: 9
Kids Club: Yes

Entered Service: 2008
Tonnage: 93,558
Number of Decks: 15
Passenger Capacity: 2,466
Total Crew: 1,076
Number of Cabins: 1,233
Wheelchair Accessible Cabins: Yes
Number of Pools: 2
Number of Restaurants: 9
Kids Club: Yes
regional flights available at a supplement
Departing
Departing
13 January 2022
Departing
Departing
13 January 2022
Departing
Departing
13 January 2022
Departing
Departing
13 January 2022
Departing
Departing
13 January 2022
CALL TO BOOK:
1800 924 450
HOLIDAY CODE:
AFR2386