Hamilton Island & All-inclusive Silversea Cruise to Tasmania
Includes an All-Inclusive Luxury Silversea Cruise
Early Booking Bonus: Save up to $3000 per couple | Plus Free flights, transfers & Hamilton Island Hotel Stay | Book by 30 September 2020
Get the full experience...
Begin your holiday by flying to the heart of the wonderful Whitsunday Islands of Australia's north-east coast. Hamilton Island, where you'll stay for three nights, is the largest inhabited island of the Whitsundays and is a perennially popular spot for those looking for somewhere that combines marine beauty, laid-back beaches and a wealth of fun activities. It's a fabulous destination that ticks all the boxes.
You'll then fly to Cairns for a two-night stay, during which you could explore the world-famous Great Barrier Reef, an aquatic wonderland of vivid coral reefs and kaleidoscopic shoals of fish. Whether you're snorkelling, diving or seeing the underwater treasures by boat, it's a magical experience.
Embarking Silver Shadow at Cairns, you'll then settle in for an all-inclusive luxury cruise to some of the highlights of eastern Australia and Tasmania.
You'll first sail to Airlie Beach where you could sail the Whitsunday Islands, take a scenic flight for a bird's eye view or go on a snorkel safari. At Brisbane, get a taste of the indigenous way of life during the Aboriginal Cultural Experience and visit the popular Lone Pine Koala Sanctuary, while at Newcastle you could head for the lively Honeysuckle Precinct, an urban renewal project awash with buzzing cafes and restaurants.
You'll then cross the Tasman Sea to Hobart, the country's second oldest state capital city after Sydney. Buildings from the Georgian and Victorian era bestow the streets with an old-world charm while beyond the city you could explore its rugged landscape on a hike to Mount Wellington.
At nearby Port Arthur, discover the island's convict past at the former penal colony and see marine wildlife on a Tassie Wilderness Cruise. After Phillip Island, where a highlight is the evening Penguin Parade, you'll head to Geelong, one of the fastest-growing cities in the country and home to a 1930s Art Deco pleasure beach.
Before reaching Sydney where you'll disembark, savour the vibrant streets of Melbourne where you could marvel at the striking street art, shop in the arcades for quirky souvenirs and perhaps see the Twelve Apostles – stacks of limestone rock along the coast – via a helicopter ride.
Package Includes
FREE flights, taxes & transfers
FREE Hotel Stays
3 night four-star stay in Hamilton Island at the Reef View Hotel with breakfast
2 night five-star hotel stay in Cairns with breakfast
Cruise
15 night all-inclusive luxury cruise on board Silver Shadow

Pre-paid gratuities and complimentary WI-FI on board
In-suite butler service and fully stocked fridge
All-inclusive alcoholic and non-alcoholic beverages including fine wines and premium spirits whilst on board
Overnight in port in Hobart
At a glance
Departing Jan 22 - Apr 22

Prices from
Vista Suite
Price based on 14 Jan 2022 departure
Classic Veranda Suite
Price based on 14 Jan 2022 departure
Superior Veranda Suite
Price based on 14 Jan 2022 departure
Deluxe Veranda Suite
Price based on 14 Jan 2022 departure
Veranda Suite
Price based on 03 Apr 2022 departure
Silver Suite
Price based on 03 Apr 2022 departure
Here to help
Call to book:
1800 924 450
Opening hours:
AWST: Mon to Fri 7am - 5pm | Sat & Sun 7am - 2pm
Silversea
Soak up the quintessential Silversea experience of all-inclusive luxury cruising with white-gloved butler service, lavish public areas and exceptional quality at every level. Open-seating dining options and a gastronomic reputation equalled by few other shipping lines adds up to a voyage like no other.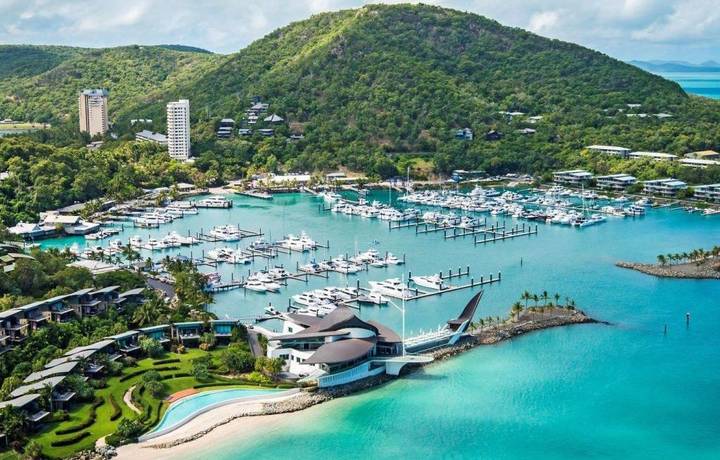 Hamilton Island
- Hotel Stay
Hamilton Island off Australia's north-east coast is the largest inhabited island of the Whitsundays and is a popular year-round getaway. Staying on the north coast just a stone's throw from Catseye Beach, you'll be able to enjoy everything this island has to offer. As well as an array of marine activities, you can explore the inner island via walking trails or on four-wheels with an off-road adventure.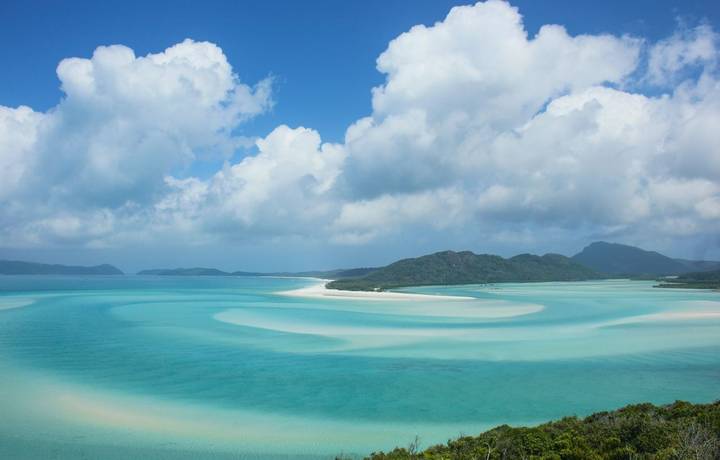 Hamilton Island
- Hotel Stay
The waters and ivory-white beaches of the Whitsundays are rich in life and are perfect for exploring. Snorkel around the colourful reefs, play volleyball on the podery sand or speed through the surf on a jet-ski. For a gentler experience climb into a kayak and paddle around the shores, keeping an eye out for shoals of fish passing beneath you.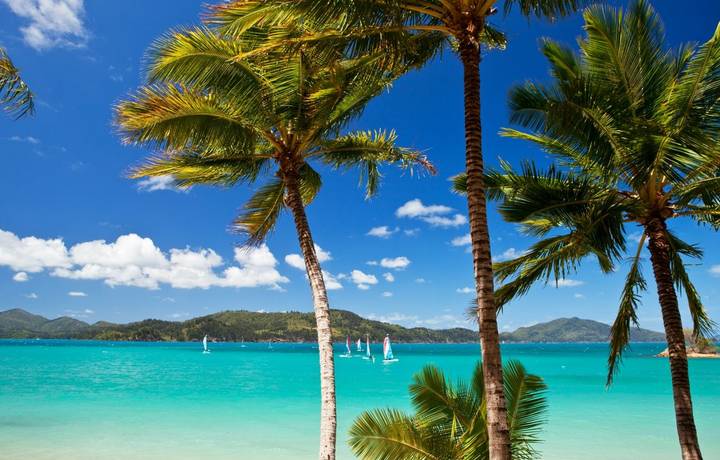 Hamilton Island
- Hotel Stay
On your final day at Hamilton Island, make the most of your hotel's amenities. Bask in the tranquillity of the spa, play a few games of tennis or sit in the shade at Catseye Beach. On certain nights you can see musical performances at on the lawns overlooking the Hamilton Island Marina. A trip to the nearby Whitehaven Beach – a 7km-long swathe of sand on Whitsunday Island – is also popular.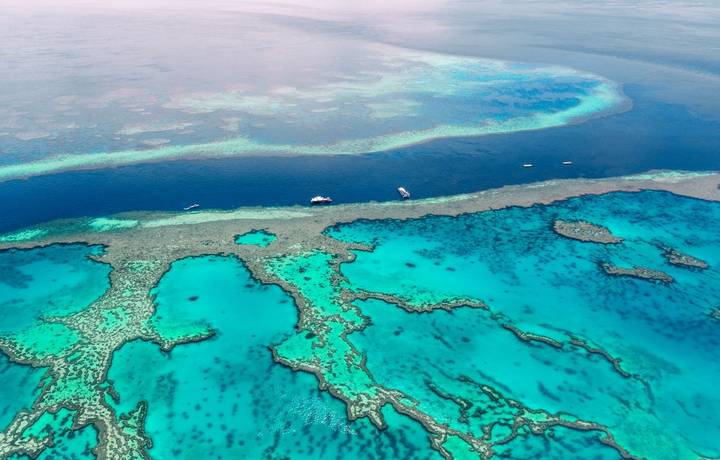 Cairns is the gateway to the magnificent Great Barrier Reef as well as a lively coastal town with a host of attractions – many of which are linked to the reef itself. Take an unforgettable boat trip that gets you amongst the endless corals and dazzling marine wildlife of this world-famous aquatic paradise. You could spot everything from stingrays to loggerhead turtles to playful dugongs. It's no wonder it's regarded as one of the seven natural wonders of the world.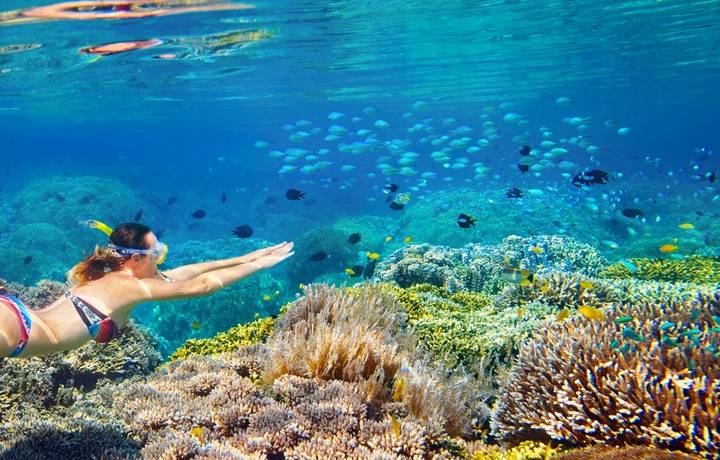 With a second day in Cairns, you could try seeing the aquatic life from another perspective – perhaps by snorkelling or scuba diving. Or you could take the scenic cable car to nearby Kuranda, gliding above the rainforest while enjoying breath-taking panoramic views across North Queensland. The village itself is a wonderful place to spend a few hours, with handicraft and souvenir shops selling a cornucopia of quirky good, from Aboriginal artefacts to one-off jewellery.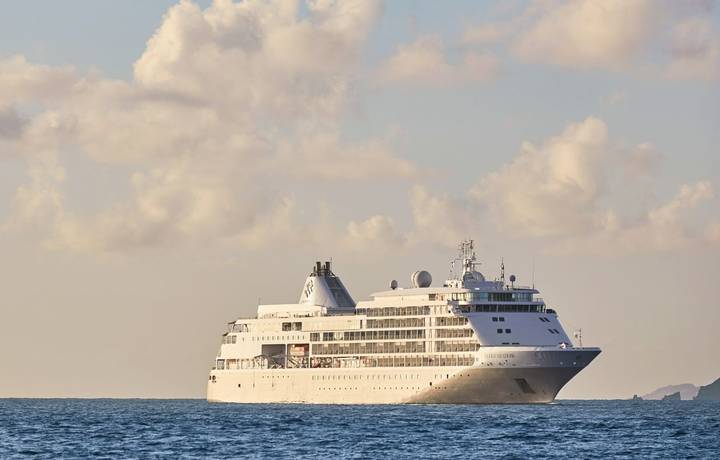 Cairns
- Embark Silver Shadow
The award-winning Silver Shadow offers a wonderfully luxurious experience at sea, with spacious suites and your own personal butler while on board. The 382-passenger ship offers a traditional cruising experience with an intimate feel that makes every passenger feel truly treasured. Enjoy live music and engaging conversation with new friends at The Bar, or admire the ocean views from the Panorama Lounge - the perfect place to unwind, enjoy afternoon tea, listen to the pianist and watch the sun set.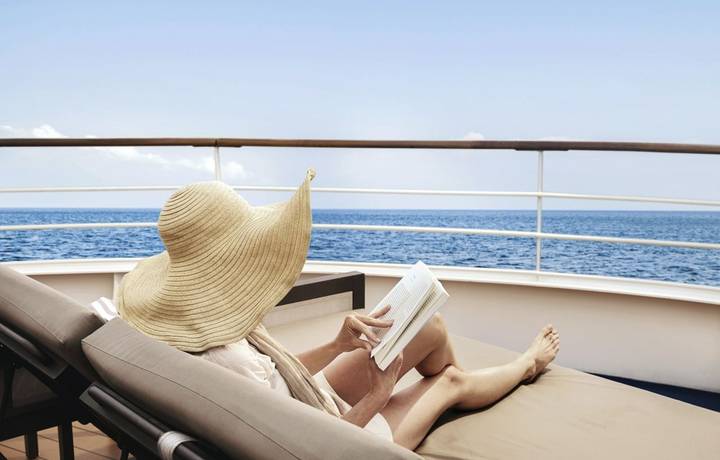 Enjoy complimentary cocktails, live music and engaging conversation with new friends at The Bar, or gaze out, drink in hand, at the vista from the Panorama Lounge. It's the perfect place to unwind, enjoy afternoon tea, listen to the pianist and watch the sun set.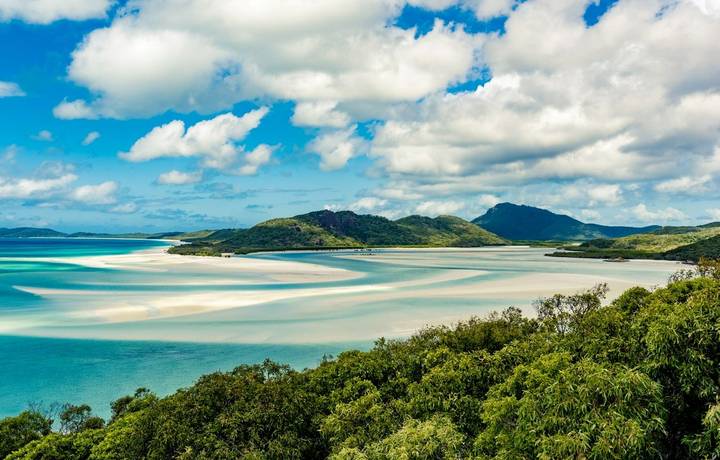 This relaxed town of palm-fringed beaches is the gateway to the sublimely beautiful Whitsunday Islands, while the Great Barrier Reef is also nearby. It has a small selection of boutiques, cafes and markets but its main attraction is the selection of adventure trips you can take. Sailing the islands, taking a scenic flight over the reefs or going on a snorkel safari are among your many excursion options here. Bask in the tropical atmosphere and find an ocean-front restaurant for the amazing views.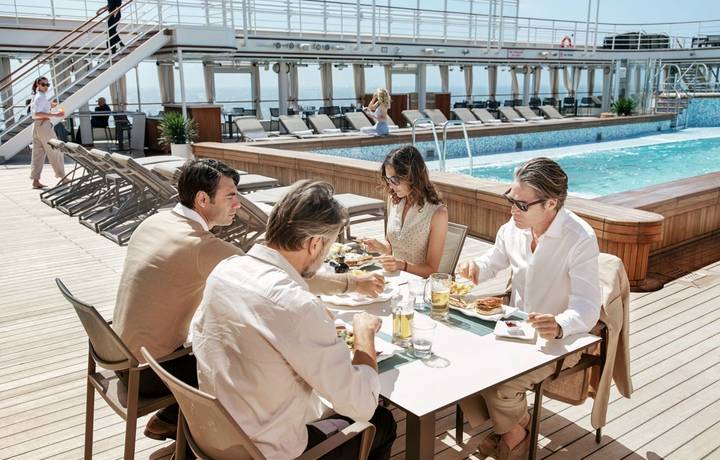 There is plenty of outdoor space on the wraparound promenade deck. Silver Whisper also has a fitness centre that runs complimentary Pilates and yoga classes, a health spa offering Mandara treatments and massages and a swimming pool deck.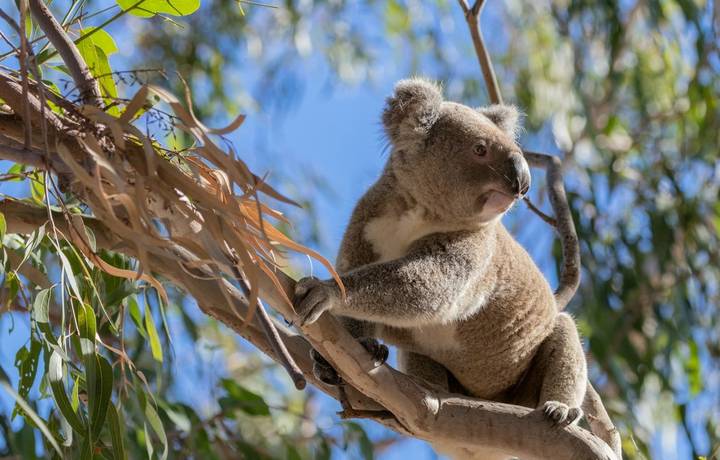 Australia's third most populous city, Brisbane is the capital of Queensland, known as the 'Sunshine State'. Here you'll find sculptures, murals and mosaics peeking out from the streets, while unusual buildings like the Queensland Performing Arts Centre enhance the atmosphere of creative vibrancy. Enjoy a waterside lunch alongside Brisbane River and ride the giant Ferris wheel, visit the Lone Pine Koala Sanctuary or learn about the indigenous people during the fascinating Aboriginal Cultural Experience.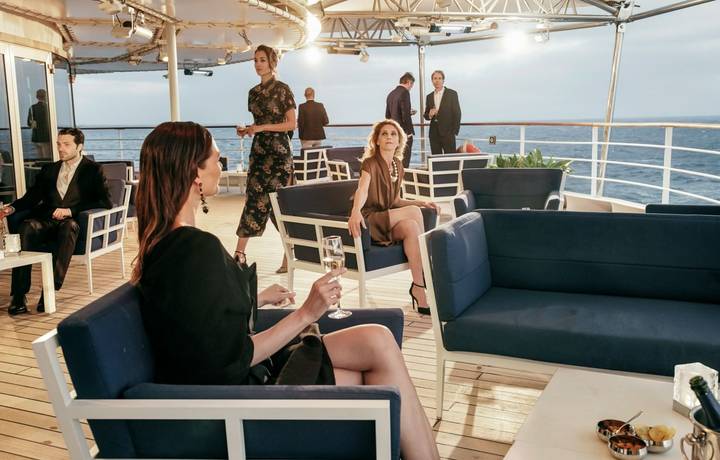 During days at sea aboard your luxury cruise, choose something from La Collection du Monde, a series of signature dishes created exclusively for Silversea by the Grands Chefs Relais & Châteaux. The Restaurant aboard this luxury cruise ship offers open-seating dining, which means there are no assigned times and no assigned tables. You are free to dine when, where and with whom you please.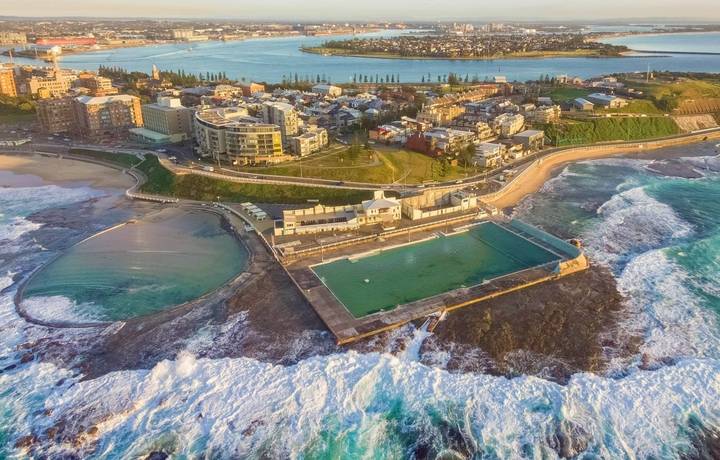 Newcastle, affectionately called "Newie", is an Australian beach paradise located at the mouth of the Hunter River. Historically a coal and steel town, the city boasts numerous beaches and a rich heritage of Victorian architecture. Today, the city is incredibly modern with fantastic dining and beautiful bays. Discover the sweeping blankets of the Stockton Sand Dunes, head to Nobbys Beach for stunning ocean vistas or lose yourself in Darby Street, awash with delicious eateries.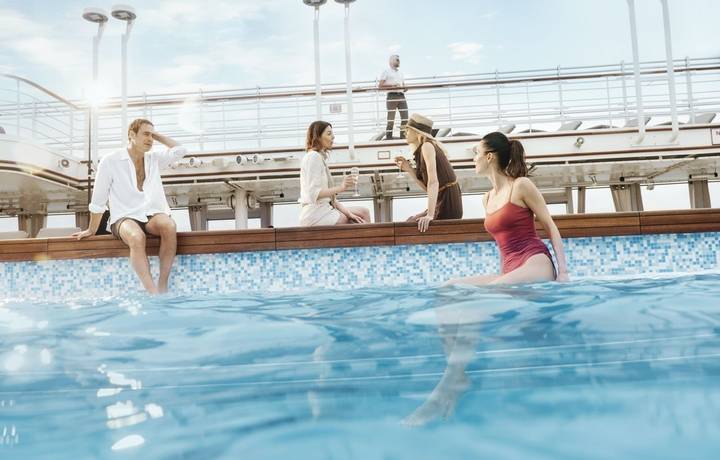 Evenings really come alive on Silver Shadow thanks to the Show Lounge, a multi-tiered venue where every seat affords a clear view of the stage. The repertoire of entertainment ranges from classical soloists to full-scale musicals to feature films. Alternatively, head to the Observation Louge for solitude, with books available from the library and ocean views from the floor-to-ceiling windows.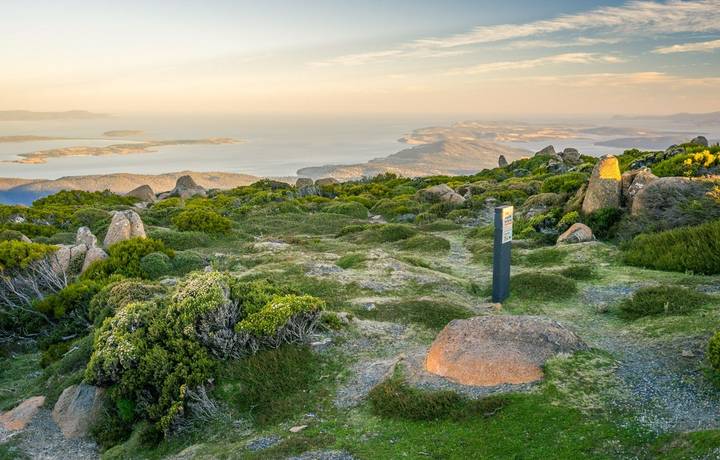 Hobart, founded at the turn of the 19th century as a British penal colony, is known for its well-preserved colonial architecture, much of which was built during the Georgian and Victorian eras, giving the city a charmingly old-world demeanour. While here you'll be able to choose from a wealth of exciting activities such as a city highlights tour, a hike to nearby Mount Wellington, an oysters and wine tour or a nocturnal visit to the Bonorong Wildlife Sanctuary.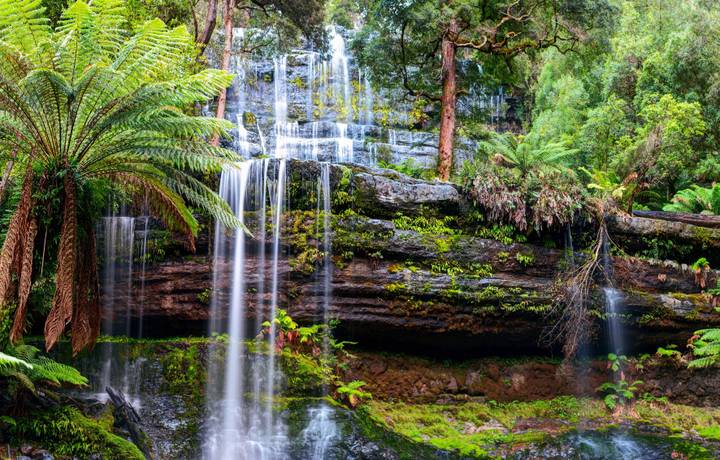 Hobart is a great place from which to explore the rugged beauty of southern Tasmania. Why not head for Russell Falls, a tiered-cascade waterfall in the Central Highlands region, which is one of the most picturesque in the country. Or get an aerial view of the area surrounding the city with a 30-minute plane trip, taking in the majestic Derwent river. To see many of the island's flora in one place, wander the Royal Tasmanian Botanical Gardens.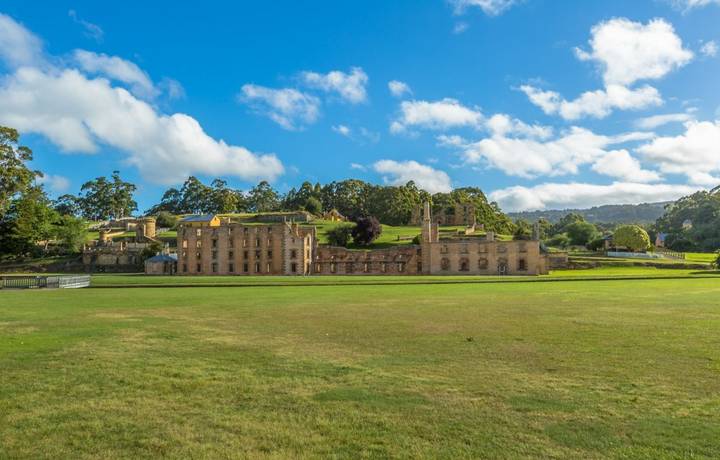 Just south of Hobart on the tip of a peninsula jutting out into the Tasman Sea lies the town of Port Arthur. This former convict settlement was notorious within the British penal system due to its harsh conditions. These days it's an open-air museum where you can learn how British convicts deported to Australia in the 18th century served their sentences. You'll also take a Tassie Wilderness Cruise excursion to see the local marine wildlife.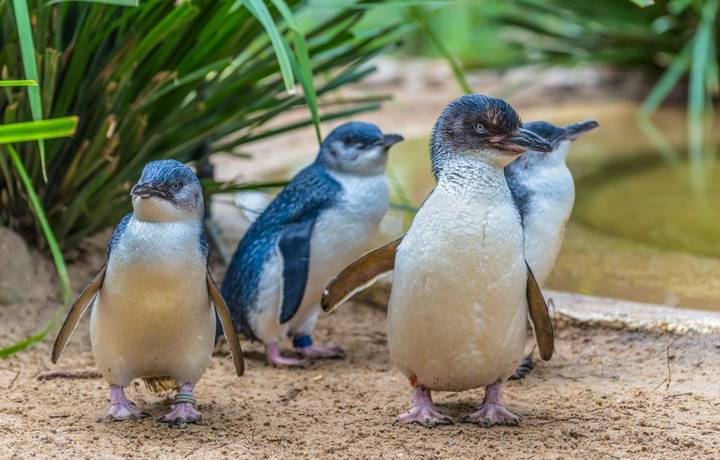 Phillip Island's claim to fame is that it was once the home of the Australian Grand Prix until it was shifted to nearby Melbourne. The track remains, however, and now hosts other motor sport events. The Penguin Parade at Phillip Island Nature Park, in which penguins come ashore in groups at sunset, is one of the most popular attractions here. It's also a prime whale-watching spot, with dolphins and hump-back whales to be found in the local waters.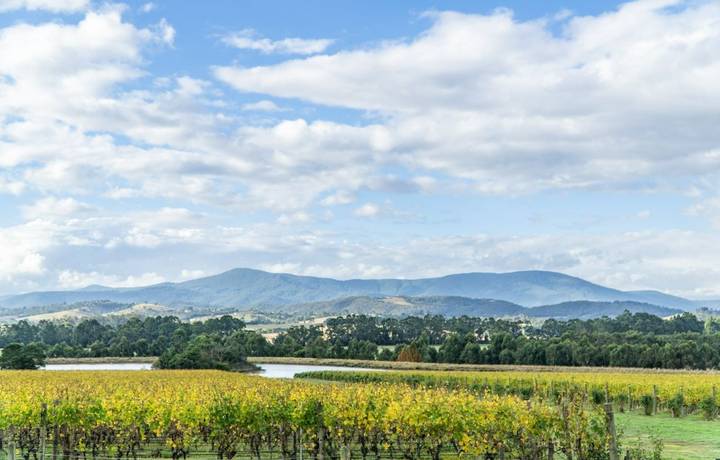 Flourishing Geelong is the second-largest city in Victoria and lies on the shores of Corio Bay. It's undergone a huge facelift in recent years and the results can be seen in the vibrant waterfront precinct and the Art Deco Eastern Beach. Geelong is also the gateway to the Great Ocean Road, a scenic coastline route built by soldiers returning from World War One and dedicated to their fallen comrades.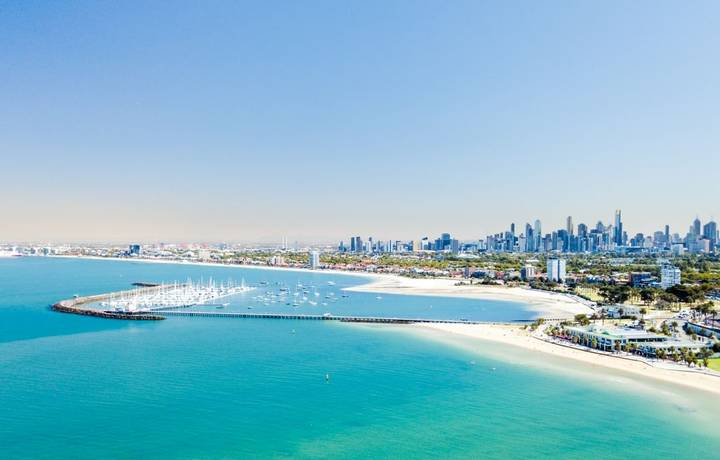 Melbourne is Australia's second most populous city and its cultural capital, hosting a plethora of museums, art galleries, music festivals and world heritage sites. Flowing through its distinctive mix of art deco high-rises, mirrored skyscrapers and Victorian-era arcades is the Yarra River, while the nearby Yarra Valley is home to a plethora of vineyards. Discover Street art on foot, see the shoreline Twelve Apostles by helicopter, or roam the city on an electric bike.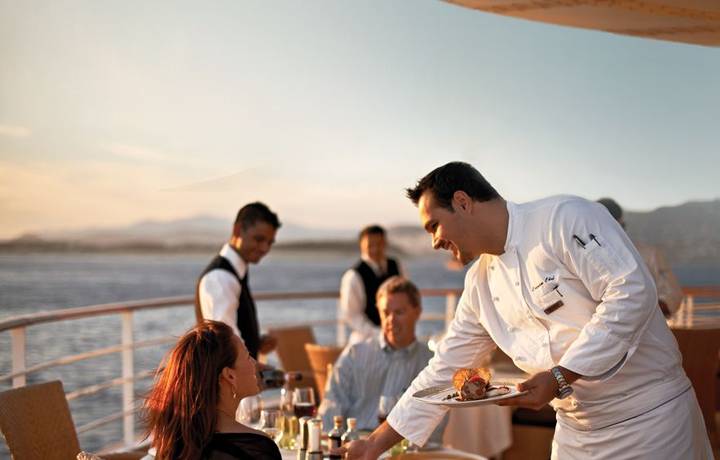 Make sure you soak up the best of the Silversea experience on your final day at sea. This superb luxury cruise line leaves no stone unturned when it comes to its guests' satisfaction. Sit back in your spacious, ocean-view suite, make the most of the fabulous butler service and ensure the final hours of your voyage are ones to cherish.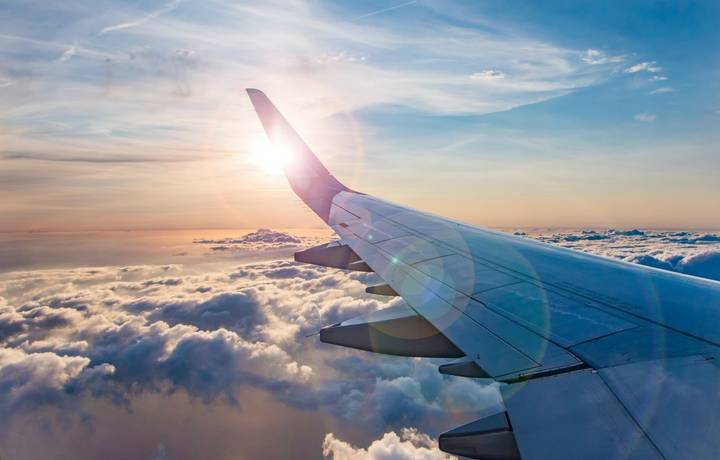 Sydney
- Disembark Silver Shadow
Today you'll disembark in Sydney and fly home.
Welcome aboard the Silver Shadow
Aboard the Silver Shadow, Silverseas undertake to ensure that you relish, relax, recharge and repeat, and this opulent ship holds true to that promise. Every aspect of this luxurious ship is focussed on making your holiday the best it possibly can be. From the 24 hour Guest Relations specialist, who can assist you with any question or service, to the incredibly spacious and elegant suites, all of which boast stunning ocean views, your whims are always catered to. The chance to energise body and soul is offered with complementary Pilates and yoga classes, fine dining, exceptional wines and extraordinary relaxation spaces like the pool deck. Here you can sit back in a chaise lounge, enjoy the whirlpools or specially acclimatised swimming pool and be waited on by attentive staff who are at the ready with oversized towels and your favourite beverage – this is an indulgent cruise experience.
Entered service: 09/10/1999
Tonnage: 28,258
Number of Decks:
Passenger Capacity: 388
Total Crew: 302
Number of Cabins: 194
Wheelchair Accessible Cabins: Yes
Number of Pools: 1
Number of Restaurants: 3
Kids Club: No

Entered service: 09/10/1999
Tonnage: 28,258
Number of Decks:
Passenger Capacity: 388
Total Crew: 302
Number of Cabins: 194
Wheelchair Accessible Cabins: Yes
Number of Pools: 1
Number of Restaurants: 3
Kids Club: No
regional flights available at a supplement
Departing
Departing
14 January 2022
Classic Veranda Suite
Classic Veranda Suite
$11,499
Classic Veranda Suite
Sold Out
Superior Veranda Suite
Superior Veranda Suite
$11,999
Superior Veranda Suite
Sold Out
Deluxe Veranda Suite
Deluxe Veranda Suite
$12,499
Deluxe Veranda Suite
Sold Out
Departing
Departing
14 January 2022
Classic Veranda Suite
Classic Veranda Suite
$11,499
Classic Veranda Suite
Sold Out
Superior Veranda Suite
Superior Veranda Suite
$11,999
Superior Veranda Suite
Sold Out
Deluxe Veranda Suite
Deluxe Veranda Suite
$12,499
Deluxe Veranda Suite
Sold Out
Departing
Departing
14 January 2022
Classic Veranda Suite
Classic Veranda Suite
$11,499
Classic Veranda Suite
Sold Out
Superior Veranda Suite
Superior Veranda Suite
$11,999
Superior Veranda Suite
Sold Out
Deluxe Veranda Suite
Deluxe Veranda Suite
$12,499
Deluxe Veranda Suite
Sold Out
Departing
Departing
14 January 2022
Classic Veranda Suite
Classic Veranda Suite
$11,499
Classic Veranda Suite
Sold Out
Superior Veranda Suite
Superior Veranda Suite
$11,999
Superior Veranda Suite
Sold Out
Deluxe Veranda Suite
Deluxe Veranda Suite
$12,499
Deluxe Veranda Suite
Sold Out
Departing
Departing
14 January 2022
Classic Veranda Suite
Classic Veranda Suite
$11,499
Classic Veranda Suite
Sold Out
Superior Veranda Suite
Superior Veranda Suite
$11,999
Superior Veranda Suite
Sold Out
Deluxe Veranda Suite
Deluxe Veranda Suite
$12,499
Deluxe Veranda Suite
Sold Out
CALL TO BOOK:
1800 924 450
HOLIDAY CODE:
CRU2255